What's coming to Netflix in March
As we continue to move forward in 2021, Netflix continues to upgrade its streaming options for viewers. Here's a list of some of the highlights that you can look forward to in March!!
Crazy, Stupid, Love (March 1)
Starring Steve Carrell, Ryan Gosling, Julianne Moore and Emma Stone this movie follows the story of a man whose life changes dramatically when his wife asks him for a divorce. While meeting new people can be scary, he begins a quest to pick up girls with a newfound friend. This movie received a 7.4/10 rating on IMDb and a 79% on Rotten Tomatoes. 
Will Smith portrays a man with a mission to find the cure for a plague that has killed most of humanity and transformed the rest into monsters. The movie was originally released in 2007. It received a 7.2 rating on IMDband a 68% on Rotten Tomatoes. 
The Pursuit of Happiness (March 1)
With an outstanding performance from Will Smith as a struggling father and salesman who embarks on a life-changing professional career, this movie will make you look at life differently. Originally released in 2006, it received a rating of 8/10 on IMBd and a 67% on Rotten Tomatoes. 
Directed by Helena Coan, this documentary examines the life of Audrey Hepburn as more than just an icon. It was originally released in 2020 and received a 7.4/10 on IMBd and a 76% on Rotten Tomatoes. 
Starring Aaron Taylor-Johnson, Taylor Kitsch and Blake Lively this movie will fill your screen with action as their characters take on the Mexican drug cartel that kidnapped the girl. Released in 2012, it received a 6.5/10 on IMBd and 50% on Rotten Tomatoes. 
Waffles + Mochi (March 16)
In this Netflix original, Michelle Obama, Waffles and Mochi travel the world learning about food and culture around the world as they learn how to cook. 
Big Time Rush – (March 26)
The beloved show from Nickelodeon is returning to the screen on March 26. The story follows four best friends from Minnesota as they pursue pop music stardom in Los Angeles. Seasons one through four will be available for streaming on Netflix. 
Nailed It: Double Trouble! (March 26)
"Nailed It!" return for an epic second season with double the trouble! This season will include teams hoping that with more help, they will get better cakes. Guest judges this season will include Andra Savage, Ron Funches, Lil Rey Howery and Bobby Lee. With a special performance from Joey King as one of the contestants. 
Leave a Comment
About the Writer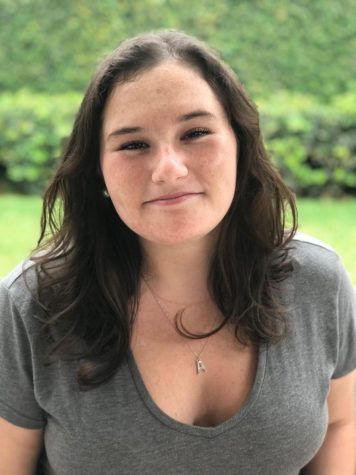 Alexia Castellon, Print Managing Editor
My name is Alexia Castellon. I'm a Mass Communication senior with a concentration in PR. I was born and raised in Nicaragua, and I am fluent in Spanish...