Foo Fighters album, "Medicine at Midnight" review
The Foo Fighters are back with their latest album, "Medicine at Midnight". The album was originally scheduled for release last year but was delayed due to the COVID-19 pandemic. 
"Medicine at Midnight" marks the band's tenth studio album following 2017's "Concrete and Gold". The band started touring through most of 2018 before they announced they needed a break. They reassembled in October 2019 to start recording for "Medicine at Midnight". 
Dave Grohl, frontman of the Foo Fighters, explained the recording process as "weird." According to Grohl, the band filmed in an old 1940's home in Los Angeles where strange things kept happening during the recording sessions, such as guitars being detuned when they returned or open mic noises when no one was playing an instrument. Grohl claimed they also captured unexplainable footage but cannot release it due to a non-disclosure agreement with the homeowner.
The album has received mostly positive reviews from critics. The album is full of exceptional songs. My personal favorites from this album were "No Son of Mine", "Cloudspotter" and the titular song, "Medicine at Midnight". 
The band actually performed "No Son of Mine" on Jimmy Kimmel Live on January 14, 2021. The song is said to have drawn inspiration from both Queen and Motörhead.
The Foo Fighters' latest album is definitely worth checking out for both fans and first-time listeners. 
Leave a Comment
About the Contributor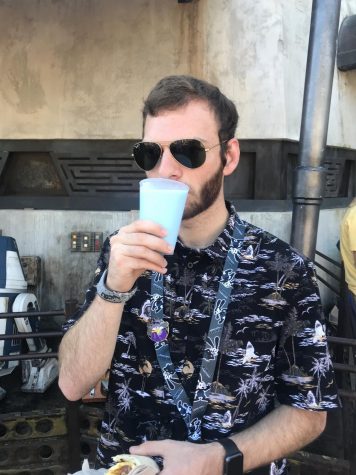 Owen Callais, Entertainment Editor
Hey, I'm Owen! I'm a senior English and Film major. I love to go hiking and watch movies.

Fun fact: My role models are Steve Irwin and Forrest Galante,...