Olivia Rodrigo Drama
If you don't know who Olivia Rodrigo is, she is best known for her roles in Disney Channel shows such as "Bazardbarck" and "High School Musical: The Musical: The Series."
Over the past month, Olivia has been the center of  some Tik Tok drama since she recently released her new single "Driver's License." Her new song is about driving through the suburbs and missing someone she once loved. Once her new song was released people took it to Tik Tok to praise her song and the raw emotions that the lyrics provided. Fans of Rodrigo were also quick figuring out who the song was about and it's none-other than her High School Musical co-star Joshua Bassett. 
The couple never publicly announced that they were together, but fans have done their investigations and found evidence that the two were in fact dating at some point. Fans have also figured the song is about Bassett because Rodrigo once recalled a time when they drove around an In and Out parking lot while he was teaching her how to drive. 
Fans have further evidence that the song is about Bassett since he is currently dating Sabrina Carpenter and in Rodrigo's song, she sings "You're probably with that blonde girl," and Carpenter has blonde hair. 
After the "Driver's License" was released, Basset teased that he also had a song coming out titled "Lie Lie Lie." By the time of the release a music video came along with it. His music video also had some car scenes that somewhat resemble Rodrigo's. Many fans thought this was no coincidence and think he was purposely mocking her song. 
Right after Basset released his song, Carpenter came out with her own titled "Skin." Her song has many lyrics that poked at Rodrigo. One of the lines pretty much confirms that it is about Rodrigo as the lyric says "maybe blonde was the only rhyme." 
Rodrigo's song was praised by the fans unlike Carpenter's which got a lot of backlash as fans were quick to say how mean her lyrics were towards Rodrigo. This upset Carpenter and she took to Instagram to let fans know that the lyrics aren not about Olivia specifically but about her past mistakes and how she's trying to do better.
Despite all this, Rodrigo's song has been acclaimed by many artists and celebrities. One of them being the iconic Taylor Swift, who commented on Rodrigo's post calling her "her child" and saying how she was proud of Rodrigo. 
Her song has also been number one on many music platforms such as Apple Music, Spotify, and Amazon Music for multiple weeks. She was also on the cover of the New York Times as a new up and coming artist. With that going on for her, I think everything seems to be looking up for the young artist. 
Leave a Comment
About the Contributor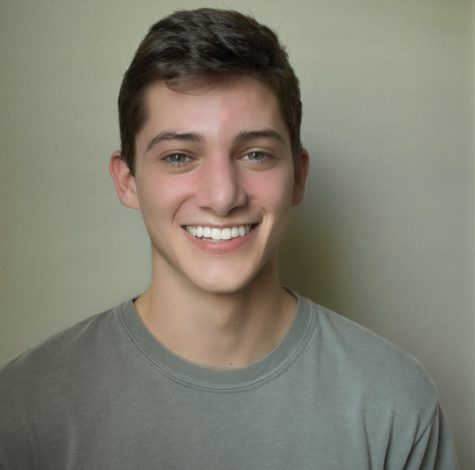 Brandt Solar, Entertainment Writer
Fun Facts:

If I could travel anywhere it would be to Greece 
I would love to live in New York one day
Netflix and Naps are my favorite pastime