Opinion: Madden Pro Bowl Was an Entertaining Way to Have a COVID Safe Event
For the first time since 1949, the NFL did not hold its annual Pro Bowl game because of the COVID-19 pandemic. 
Since the rosters were already chosen, a virtual Pro Bowl occurred where both the American Football Conference and National Football conference rosters were used in the Madden 21 game, played by four representatives from both sides. 
The AFC was represented by Houston Texans quarterback Deshaun Watson, Tennessee Titans running back Derrick Henry, retired NFL receiver Keyshawn Johnson and Snoop Dogg. The NFC was represented by Arizona Cardinals quarterback Kyler Murray, Seattle Seahawks defensive back Jamal Adams, retired NFL running back Marshawn Lynch and Nascar driver Bubba Wallace. 
Though this may have not been the Pro Bowl everyone is used to, it was extremely entertaining to watch. All of their reactions to the game were really hilarious, having me laughing the whole time. 
While each quarter was happening, the others would help with picking plays and comment on what was going on, and like any competition, there was the competitive trash-talking and comments made towards the opposing team. 
Most of them had seemed to be really excited about the game that was happening and the competition. They were feeding off of each other's reactions, which just made it all the more entertaining. 
After most things being canceled these past ten months, it was a fun way to still have an event that normally happens each year. For someone who likes watching sports, I found this more entertaining to watch than the actual Pro Bowl. 
In the first quarter, Watson faced off against Murray, for a quarter that ended 7-6, with the NFC winning. The second quarter had Wallace competing against Johnson, which ended 26-6. The third quarter had Adams facing off against Henry, and it ended 32-12. Lynch faced off against Snoop Dogg in the final quarter. 
The final score was 32-12, and Murray was named MVP.
If you want to see the virtual Madden Pro Bowl, it is on the NFL's YouTube channel.
Leave a Comment
About the Contributor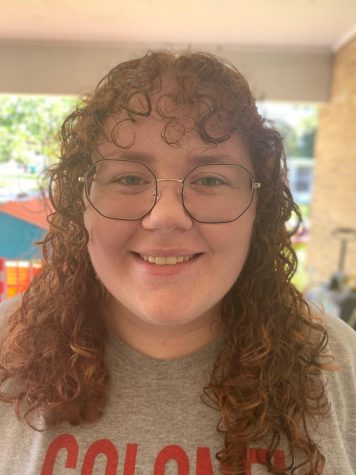 Jillian Landry, Magazine Manager
Fun Facts:

I love knitting and crocheting while watching crime shows, so basically I'm your average college-aged grandma. 


I love playing...