King Cake Season and Where To Get Them
Mardi Gras is approaching and even though we might not be able to celebrate it the traditional way, there is one thing that can't go missing during this holiday….. KING CAKE!!! 
The origin of king cakes can be traced back to the annual Catholic celebration of Epiphany on Jan. 6. However, nowadays, it is most commonly consumed during the carnival season of Mardi Gras on Fat Tuesday, the day before Ash Wednesday. 
The most traditional Louisiana-style king cakes come in a round shape to resemble a king's crown. They are covered with white icing, Mardi Gras colored sprinkles (green, gold and purple) and have all different types of fillings. 
The tradition of king cakes involves a small plastic baby, which is hidden inside the cake. Whoever gets the piece with the baby must host the Mardi Grad party next year. 
Having said that, here are some of the top places to get king cakes in Louisiana based on public opinion. 
Located in the New Orleans-Metairie area, Doung Phong is one of the most popular bakeries to get king cakes from. Due to COVID-19, Doing Phoung is only accepting online orders this year, and they are already sold out! However, if you get the chance to get your hands on one of these amazing cakes, don't pass on the opportunity; my sources tell me this is the best king cake they have ever tried! 
Manny Randazzo King Cakes 
Operating since 1965, Manny Randazzo's bakery is a Carnival season-only bakery. They are among one of the most famous king cakes in the area. Their king cake is a classic brioche cake topped with icing and sprinkles. You can get this the traditional way or filled with cream cheese… and they offer to ship it directly to the comfort of your home!!
Gambino's king cakes are mostly recognized for the wide variety of fillings they offer each year for carnival season. This year they are offering almond wedding cake, bavarian cream, blueberry, chocolate cream cheese, pecan praline and more. 
Cannata's offers one of the best king cakes in the Houma-Thibodaux area. The traditional cake is very moist and is offered with a variety of fillings as well. I hear the Gooey Butter SnickerDoodle filling makes for a terrific choice. 
Located in Thibodaux, the Weeping Willow has an outstanding pecan king cake that I would not dare miss out on! 
If you are looking for a non-traditional king cake, Mr. Ronnie's offers their very own donut king cake with a variety of fillings. My personal favorite is the pecan praline one! 
Since we are adding the non-traditional king cakes to our list, it would only be fair to add the incredibly delicious king cake cheesecake that Copeland's offers during carnival season. Their cheesecake is covered with the traditional purple, gold and green colors that represent the festivities. 
Leave a Comment
About the Contributor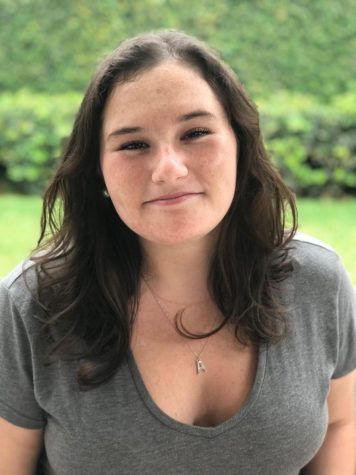 Alexia Castellon, Print Managing Editor
My name is Alexia Castellon. I'm a Mass Communication senior with a concentration in PR. I was born and raised in Nicaragua, and I am fluent in Spanish...