Groundhog Day is here!
It's that time of year again to await the groundhog's upcoming weather prediction of the winter/spring months. Every year, the Groundhog Day event takes place in Punxsutawney, Pennsylvania where many await Phil the Groundhog's answer. 
However, as the years go by, I associate the film, "Groundhog Day," more with the holiday than the actual event. I actually have not seen the film until recently, but I have always heard people discuss the trope of repeating the day over and over in the film. 
TV Weatherman Phil, played by Bill Murray, is stuck reliving the same day over and over in the small town of Punxsutawney. At first, he lives without consequences. As the film goes on, he learns to genuinely connect with people and forms relationships with many of the people in the town. 
The film still holds up pretty well today. Bill Murray and Andie MacDowell are fantastic in their roles as Phil and Rita, respectively. The film does get a little darker than I thought it would, especially concerning the scenes where Phil attempts suicide. However, there were many scenes that were laugh-out-loud funny. There was a very nice message from the film to cherish every moment you have in life. This was especially clear in the scenes where Phil is trying to resuscitate the old man on the street. Those moments were hard to watch as Phil realizes there is nothing he can do to help him.
After watching the film, I found a greater appreciation for life. I personally like films like that. Between classes, work and other things going on in life, it's hard to remember to not take everything for granted. These kinds of films help you to realize how precious life really is. It is nice to take the time every once in a while to think about everything life has to offer. I would highly recommend watching "Groundhog Day" every Groundhog Day. Although it focuses little on the actual holiday itself, it is a nice movie to take a break and cherish everything in life.
Leave a Comment
About the Contributor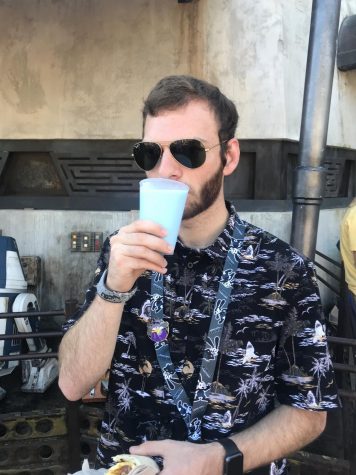 Owen Callais, Entertainment Editor
Hey, I'm Owen! I'm a senior English and Film major. I love to go hiking and watch movies.

Fun fact: My role models are Steve Irwin and Forrest Galante,...