Legendary Talk Show Host Larry King Passed Away at 87
The legendary CNN talk show host, Larry King, passed away on Saturday at the age of 87 in Los Angeles. King became famous after countless interviews with presidential candidates, athletes, celebrities and your average joes over the course of decades hosting "Larry King Live." 
Larry King interviewed more than 60,000 people and retired from cable television back in 2010. He later went on to host "Larry King Now," a daily talk show on Hulu, and maintained an active presence on social media.  He vowed never to retire and to keep interviewing until his last days. 
Some of the most outstanding subjects in King's talk shows were US Presidents Bill Clinton and George W. Bush, Paul McCartney, Bette Davis, Martin Luther King, Jr., Eleanor Roosevelt, Frank Sinatra and Madonna. 
On Saturday night three of his children, Larry King, Jr., Chance and Kannon, shared a heartwarming statement on Twitter.
"The world knew Larry King as a great broadcaster and interviewer, but to us, he was 'dad.' He was the man who lovingly obsessed over our daily schedules and our well-being, and who took such immense pride in our accomplishments – large, small, or imagined. And through it all, we knew without a doubt in the world that he loved us more than life itself. He was an amazing father, and he was fiercely loyal to those lucky enough to call him a friend. We will miss him every single day of our lives."
Even though the cause of death remains unclear, King had been battling COVID-19 since late December at Cedars-Sinai Medical Center. He had battled a number of health problems previously and suffered several heart attacks. 
After his son Chance confirmed the sad news on Saturday morning, a statement by Ora Media was posted to his verified Facebook account. 
"For 63 years and across the platform of radio, television and digital media, Larry's many thousands of interviews, awards, and global acclaim stand as a testament to his unique and lasting talent as a broadcaster," the statement said. 
The family has asked that instead of flowers, donations be made to the American Heart Association or the Beverly Hills Fire Department EMS. 
Leave a Comment
About the Contributor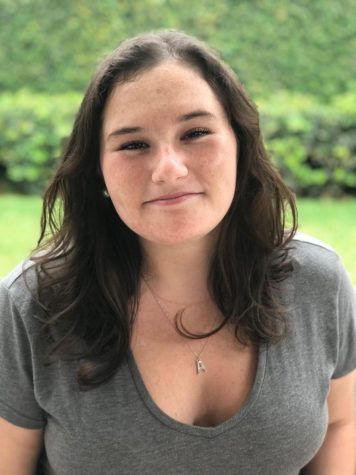 Alexia Castellon, Print Managing Editor
My name is Alexia Castellon. I'm a Mass Communication senior with a concentration in PR. I was born and raised in Nicaragua, and I am fluent in Spanish...