Taylor Swift steps deeper into the piano with new album Evermore
Pop singer Taylor Swift is on a roll as she dropped two albums in one year. Her first album of the year, Folklore, was released at the end of the summer. Folklore revealed many of Swift's secrets and sorrows that fans couldn't get enough of. 
Yet, to everyone's surprise, Swift announced last week that she was dropping a new album titled Evermore, which turns out to be a continuation of the early fall album, and honestly, both albums succeed all expectations. 
Folklore was a force to be reckoned with. The music gave us all the fall vibes. The first song and music video of the album released was titled "Cardigan." The video, amazing in every way, showcased just how creative Swift can be. 
Swift opened her piano, which was glowing in a gold mist, and with curiosity, she literally jumped into it and then landed in what looked like a magical evergreen forest. Later in the video, we see Swift nearly crushed by waves of water creating a meaning of her drowning in her river of mistakes. 
The song is memorable and relatable to so many things in life other than bad romances. The tone of Folklore is dark and heavy, completely different from her other pop/country albums.
In all her interviews with the album, Swift credited her creative abilities to the fact that she was stuck in quarantine and wanted to make the best use of her time. 
With COVID-19 still going around, Swift continued creating music. Hence the reason we now have Evermore. 
Just like "Cardigan," Swift released the first video of Evermore with "Willow." 
"Willow" takes us back to that enchanted forest, diving deeper into Swift's stories. The video starts with her wearing a cardigan, tying it into its sister album. Then, later on, we get a group of witches wearing coats who go dancing in the forest. 
This isn't the first time she has referenced witches in her songs. She mentioned witches in "I Did Something Bad" from Reputation and "Mad Woman" from Folklore. Many people have different opinions about what the lyrics really mean.
All we truly know is that Swift is on a roll and now everyone wants to go out in a forest with capes and dance. 
But still, Evermore takes several different journeys. This album seems cold and wintery, which being the time of the year it is, it makes perfect sense to drop. 
The album coughs up some of Swift's deepest memories and heartaches, but also some of her good times as well. 
In her song "Tolerate It," we get a painful, toxic relationship we all know about because we've either been through it or we know someone who has been through it. 
"Tis The Damn Season" takes us back to her hometown for the holidays and "Majorie" gives an insight as to what Swift and her grandmother's relationship was like. 
The lyrics in "Majorie" are almost as if she were chanting or summoning her grandmother. "You're alive so alive and if I didn't know better, I'd think you were singing to me now." (Here we go again with the witch theory.)
With a banjo and a trumpet, "Ivy" is a darker fairytale being told in Swift's books. The song gives off "White Horse" vibes from back in her country music days. 
Then we get further down the list, which means we have reached "Long Story Short." This song is more upbeat and is extremely catchy within the first time hearing it. It is very fun to jam out in your car with your friends. 
These are just a few songs. There are a total of 15 songs within the album. Yes, people, she did that in like three months. Simply incredible. 
With the two albums, Swift offers sadness, happiness, regret, mistakes and above all creativity with the lyrics. These themes of an enchanting forest are so different compared to other artists that it sets her apart because of how relatable and magically enchanting it is. 
Many people can say they hate Taylor Swift, but no one can deny her of her talent and pureness for writing songs that please her fans. 
Swift can continue to create songs and trust that her fans will jump into the piano with her every time. 
About the Contributor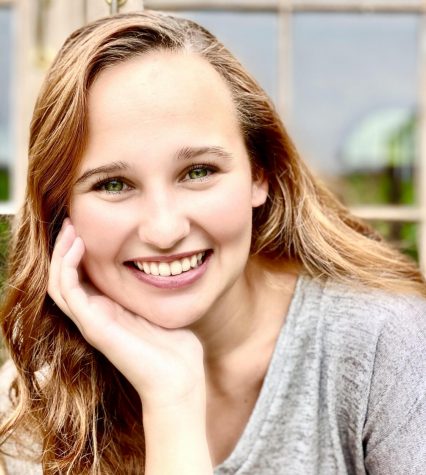 Jade Williams, Editor in Chief
Fun Facts:

9/10 times I'm wearing a sweater
If I could interview anyone, it would be Charles Manson
If I were a starbucks flavor i'd be...