Week 12 of the NFL
Week 12 of the National Football League included the Denver Broncos having their three quarterbacks being out of the game due to COVID concerns and the Baltimore Ravens and Pittsburgh Steelers game being postponed twice. 
The week started with two Thanksgiving Day games, instead of its typical three. The Houston Texans played against the Detroit Lions and beat them 41-25. A National Football League East matchup between the Washington Football Team and the Dallas Cowboys ended with Washington winning 41-16. 
On Sunday, the Tennessee Titans defeated the Indianapolis Colts in an American Football Conference South matchup 45-26. The Miami Dolphins won their game against their AFC East rivals the New York Jets, 20-3. The 49ers beat their NFC West rivals the Los Angeles Rams 23-20. The Green Bay Packers came up victorious in their game against their NFC North rival the Chicago Bears. 
The Buffalo Bills won their game against Los Angeles Chargers 27-17. The Minnesota Vikings beat the Carolina Panthers 28-27. The Cleveland Browns won their game against the Jaguars 27-25. The New York Giants beat the Cincinnati Bengals 19-17. The New England Patriots beat Arizona Cardinals 20-17. 
The Atlanta Falcons defeated the Las Vegas Raiders 43-6. The New Orleans Saints beat the Denver Broncos 31-3. The Kansas City Chiefs won their game against the Tampa Bay Buccaneers 27-24. 
Monday night had a matchup between the Seattle Seahawks and the Philadelphia Eagles. The Seahawks won 23-17. 
The Ravens versus Steelers game, originally scheduled for Thanksgiving Day, was moved to Tuesday, due to multiple players on the Ravens' roster being affected by COVID. The game was then postponed again to Wednesday afternoon. The game ended with the Steelers keeping their undefeated record when they won 19-14. 
After week 12 the AFC divisional leaders include the Titans (8-3) from the South, the Steelers (11-0) from the North, the Chiefs (10-1) from the West and the Bills (8-3) from the East. 
The NFC divisional leaders include the Saints (9-2) from the South, the Packers (8-3) from the North, the Seahawks (8-3) from the West and the Giants (4-7) from the East. 
There will not be a week 13 Thursday night game due to the Ravens versus Steelers game being on Wednesday. The originally scheduled Thursday game between the Ravens and Cowboys will be played on Tuesday. The Washington versus Steelers matchup was also moved from Sunday to Monday. The Panthers and the Buccaneers will be on their bye week this week.
About the Writer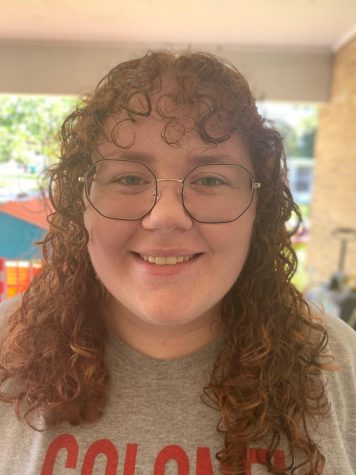 Jillian Landry, Magazine Manager
Fun Facts:

I love knitting and crocheting while watching crime shows, so basically I'm your average college-aged grandma. 


I love playing...