Louisiana's 2020 election results
With early voting periods extending from Oct. 16-27, Louisiana's polls were available for citizens' voting at 6 a.m. to 8 p.m. CT during yesterday's Election Day.
Beginning with the race for Presidency, Republican candidate, President Donald Trump won the majority vote over the state of Louisiana. 
ABC News reported that Trump received all of Louisiana's eight Electoral Colleges, with 1,255,482 votes in his favor and 58 percent of the state's votes. 
In terms of the U.S Senate, Republican Bill Cassidy was re-elected for a second term, receiving a total of 1,288,661 votes and 59 percent of the state's votes. 
ABC News also listed the results of the race for Louisiana's House of Representatives. All six districts were included. 
Starting in Louisiana's first Congressional District, Steve Scallise of the Republican Party won, earning 270,287 votes and 72 percent of the District's votes. In District two, Cedric Richmond of the Democratic Party came out on top with 201, 579 votes and 64 percent of the District's votes.
According to ABC News, Republican Clay Higgins claimed Louisiana's third District with 230, 473 votes (68 percent), and Republican Mike Johnson took District four with 185,174 votes (60 percent). 
In The New York Time's coverage, Louisiana's Fifth Congressional District in North Louisiana was a bit of an exception to the election. Republican Luke Letlow was advanced to a runoff election against the candidate who finished second in a bipartisan field. 
In Louisiana's sixth District, Repubican Garret Graves won with 265,684 votes and 71 percent of the District's votes. 
The New York Times also listed the winning decisions on Louisiana's additional ballot measures. Seven Amendments were included, with the addition of a Parish sports betting proposition. 
The first Amendment, which states that abortion is not a right, was passed with 62 percent voting "yes."The second, which suggests the inclusion of oil value in tax assessment of wells, was also passed with 58 percent of the population voting "yes."
The ballot's third Amendment, calling to use the state's Rainy Day Fund for disasters, has also been passed with "yes" from 55 percent of the population. 
Amendments four and five, calling for the state to tighten the state spending limit and authorize tax exemptions for certain property, were denied. For the fourth amendment, 56 percent voted "no" and for the fifth, 63 percent.
Additionally, Amendment six, requesting for Louisiana to increase the income threshold for Homestead exemption, was passed with 62 percent of the population voting "yes."
The New York Times reported that in regard to the state of Louisiana's Parish sports betting proposition, 55 parishes voted "yes" and nine "no."
Leave a Comment
About the Writer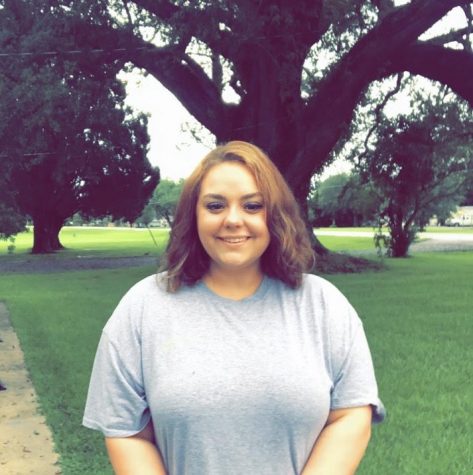 Haley Landry, News Editor
Fun Facts:

Traveling to Greece is fairly high on my bucket list.
If I were a Starbucks flavor, I'd be a white chocolate mocha—mainly because...