Movies Releasing in November
With November right around the corner, we thought we'd give you a heads up on some of the movies you can expect to be released. 
This horror/mystery is about Charlotte (Tamara Lawrance), a mother-to-be who loses her boyfriend in a freak accident. When he dies his family takes her in as their own. But things turn sinister when his family becomes obsessed with her every move. Just how far will they go to control her and her unborn baby? You'll have to see to find out.   
This movie stars Bella Thorne as Olivia, Malin Akerman as Anna and Alec Baldwin as Jack.   The comedy follows Anna as she's introduced to an underground secret all-female fight club. She soon discovers that the club adds more to her life than she could have ever imagined. 
      •   Freaky  (Nov. 13) 
Freaky is a slasher film that follows Millie Kessler played by Kathryn Newton as she swaps bodies with a serial killer and has less than 24 hours to switch back into her body. She faces this while dodging the whole town as they engage in the search for the so-called serial killer. While the serial killer embodies Millie, he sets out to kill more people during the high school homecoming.  
The Croods: A New Age (Nov 25) 
A sequel to the 2013 classic will finally be released in theaters in November. This time around, the story follows The Croods as they clash with The Battermans who claim they are a more evolved and simply better family. 
The following movies listed below are all set to release on Netflix in November.
 Operation Christmas Drop (Nov. 5) 
The movie stars Kat Graham as Erica, a congressional aide who is sent to an Air Force base over the holidays. While on duty, she meets a pilot, Captain Andrew Jantz (Alexander Ludwig) who worries that Erica will defund his project Operation: Christmas Drop.  
This film is based on a true story. It is a Nigerian drama that tells the story of a female postgraduate student who speaks up after a male lecturer sexually harasses and attempts to rape her. 
Dolly Parton's Christmas on the Square (Nov. 22)
Dolly Parton stars in this Christmas flick as an angel who attempts to stop a rich, selfish woman from selling land in her hometown to a mall developer right before the holidays.
Leave a Comment
About the Contributor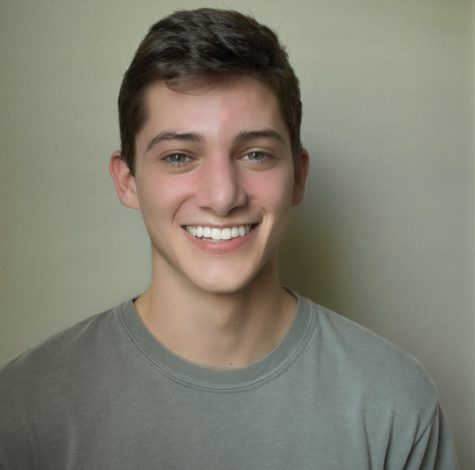 Brandt Solar, Entertainment Writer
Fun Facts:

If I could travel anywhere it would be to Greece 
I would love to live in New York one day
Netflix and Naps are my favorite pastime