Let's have a COVID-safe Halloween!
Halloween is nearly upon us and while this might be an exciting time, we are still in the middle of a pandemic. In order to prevent catching the virus or spreading it to others, here are a few tips for having a fun and safe Halloween.
Carve pumpkins with family or close friends. 
Carving pumpkins can be plenty of fun to show off your artistic skills or even not-so-artistic skills. You could have a competition with your friends and family for the best looking pumpkin.
Have a Halloween movie night. 
There are plenty of fantastic Halloween films that you can watch and enjoy! This way, you can stay indoors with your friends and family while you all watch a spooky film, like Frankenstein or Nightmare Before Christmas.
Have a virtual Halloween costume contest. 
Do you think you have a great Halloween costume and want to show it off? Have a virtual costume contest with your friends. This way, you can chat and have fun with your friends in costume safely.
Design your face mask with your costume.
If you have to go out in public, wearing a Halloween mask over your face mask can make it difficult to breathe. In order to prevent this, simply design or color your face mask instead of wearing an additional Halloween mask.
Avoid one-on-one contact when trick or treating.
Most importantly, if you plan on trick or treating with your family, try to avoid coming into contact with others. Going door to door can put you at risk in coming into contact with the virus. Try to find houses with bowls of candy outside near the doorstep or on a table for the trick or treaters. If you are handing out candy, try to leave the candy in a bowl on a table or outside your house to prevent contact with others. You can also get creative and create a candy hedge or a candy zipline for a safe delivery of treats! 
These are only a few tips that are strongly recommended in order to have a fun and safe Halloween. If you have any further questions, refer to the CDC's official website, cdc.gov.  Have a safe and spooky Halloween, everyone!
Leave a Comment
About the Contributor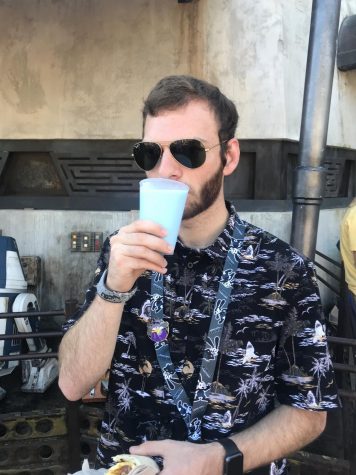 Owen Callais, Entertainment Editor
Hey, I'm Owen! I'm a senior English and Film major. I love to go hiking and watch movies.

Fun fact: My role models are Steve Irwin and Forrest Galante,...