Guest speaker presents new book Live Not By Lies on campus
On Oct. 21 at 6 p.m., conservative guest speaker Rod Dreher visited Peltier Auditorium and discussed his new book Live Not By Lies. 
The event was organized by History Department Head Paul Wilson and Political Science Department Head David Whitney. 
Wilson said he talked with Whitney a long time ago about bringing Dreher to campus because he had a new book coming out that addressed some of the cultural changes occurring in America and on college campuses. He said he emailed Dreher and said he would be delighted to come to Nicholls State University to discuss the book. 
Wilson stated that he and Whitney believe in intellectually challenging students and thought that the campus community would benefit from having a guest speaker who is engaging, articulate, thoughtful and has interesting things to say about trends in America.  
Dreher is the author of five books and is published in a variety of conservative publications. He attended college at LSU, he is editor of The American Conservative and has written for several news organizations including the Dallas Morning News, The New York Post and more. 
He said his new book Live Not By Lies is getting a lot of attention right now. He said he got the idea for the book a few years ago. 
Dreher spoke about his past experiences in life. He also spoke of communism, totalitarianism and other conditions that he found present in America. He also spoke about the power of social media and the idea of "big brother." 
"We don't have to search the pages of George Orwell's 1984 or other dystopian literature for an example of how a future totalitarianism will likely work in America. We only have to look at the people's republic of China with a communist state that is using the reach and power of the internet and artificial intelligence to build what they call a social credit system," Dreher said.
He said the social credit system in China is when the government monitors each and every person there through their online transactions or through smart phones to keep a running tally of what they do. He said it is all done automatically and that the same thing is happening in America. 
Dreher also referenced the new film on Netflix, Social Delima. Dreher said everyone should watch the film as it shows the government is tracking and doing these things open and legally. 
Dreher then spoke of other events about his life and with his new book. He also mentioned that his book was dedicated to a priest. Additionally, he spoke of his religion and quoted sayings from other authors he met. 
Dreher also spoke of trends across college campuses. He mentioned events that happened at Yale and other schools that addressed issues with free speech. 
"… I may be a social and political conservative, but I'm also a classic liberal in the sense that I believe in dialogue, I believe in free speech, I believe in the right to descent and I respect your right to speak what is on your mind," Dreher said. 
Wilson said the response he received so far on this event has been positive from students and from members of the local community. Wilson said the event showed that on campus, reasonable discourse is still valued and appreciated. 
Leave a Comment
About the Contributor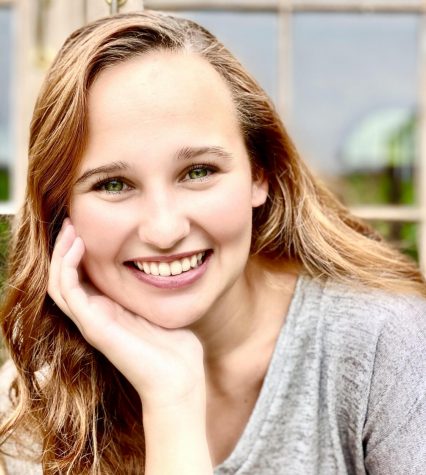 Jade Williams, Editor in Chief
Fun Facts:

9/10 times I'm wearing a sweater
If I could interview anyone, it would be Charles Manson
If I were a starbucks flavor i'd be...