Nicholls State University's second annual LGBTQ+ rally recap
On Oct. 14, Nicholls State University's counseling center held its second annual LGBTQ+ Rally in front of the Donald G. Bollinger Memorial Student Union at 6 p.m.
The event was put on by Counselor and Outreach Coordinator Elnora Vicks along with Counselor Krystyn Dupree. 
"I started this support group about two years ago and I noticed that there wasn't alot of active LGBTQ support on this campus, events and organizations. There just wasn't a lot here for them. So, I approached Elnora and our director just to show that on this campus there are allies," Vicks said. 
The event consisted of about 80 students who participated and supported the event. Students were allowed to walk up the steps of the union to give speeches about what this event means to them. 
Many students also gave their stories about what they did to come out as part of the LGBTQ community. There was also a costume contest, music and food and drinks were served. To attend the event, students had to do their health check-in if they didn't already have a bracelet. All COVID-19 health safety guidelines were followed.
Vicks also reported on the effects of mental health in the LGBTQ community. The effects were handed out to students on cards for free at different tables placed throughout the event.
Each card said that up to seven percent of Americans experience a mood disorder each year. It also said that sucide is the second leading cause of death in LGBTQ individuals from the ages of 10 to 24 and LGBTQ youth with high-rejecting families are 8.4 times more likely to act on self-harming behavior. 
They also stated that LGBTQ people are three times more likely to experience a mental health condition and that up to 30 percent of LGBTQ individuals abuse substances as compared to nine percent of the general population. 
"All of you are valid and all of you are loved, even if the world is telling you otherwise, the most powerful thing you can be is yourself," Madison Douglas, a student at the rally said. 
Dupree said that this rally had three times as many people as the one before had. She also said this is the second annual rally and that they hope to make this an event that will last many years from now on. 
"So, even if they feel like they are alone, at least there is one day out of the year on Nicholls campus, they can see something that reflects them," Dupree said. 
Associate Vice President and Dean of Students for Student Affairs Michele Carsuo also attended the event. Caruso said she hopes that everyone at the rally becomes a better person after attending. She then recited the Nicholls creed about the diversity and inclusion task force. 
"…Our Colonel compassion is what at the end of the day drives us to embrace our commonalities and our differences as gifts. To lift each other up, to help the silence and find our voices, to make each other better people than we were when we woke up this morning," Caruso said. 
Leave a Comment
About the Contributor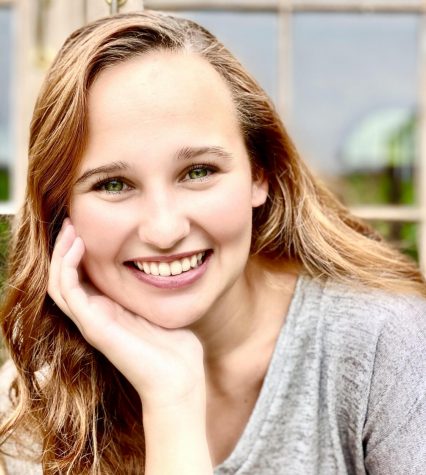 Jade Williams, Editor in Chief
Fun Facts:

9/10 times I'm wearing a sweater
If I could interview anyone, it would be Charles Manson
If I were a starbucks flavor i'd be...