Outdoor Fall Activities
With the weather dropping, it is getting a bit chilly outside and I thought I could give you some outdoor activities in order to have some fun and get some fresh air. 
Go for a walk
Going for a walk is an activity that helps you stay active while getting some fresh air. It's especially pleasing to go for a walk with the fall weather because it's not too hot or too cold. You can even go with your friends and enjoy each other's company. 
Build a bonfire 
Gathering around a bonfire is such a fun way to spend a crisp fall night. You can do it with your family or friends. While the fire is burning you can even toast s'mores, tell scary stories or tell jokes. Go to a corn maze 
There are plenty of corn mazes around to go through come fall time. These make for some entertaining activities. While it may take a while to navigate through the maze and find your way, it's sure to be a fun way to spend the day nonetheless.
 Have a picnic 
Having a picnic outside is a super cheap, fun and wholesome activity that you could do with friends or family while you get some fresh air and have an enjoyable time. Just find a good spot that's perfectly shaded, grab your favorite snacks, and a few people to spend time with! 
Host an outdoor movie watching party
For this activity, all you need is a movie projector and a blank wall to project the movie on. You can invite some people over to watch the movie with you as well as make some popcorn and get some yummy movie snacks. Get cozy with a blanket and enjoy!
Visit a pumpkin patch 
This is one of those activities that really make you feel like it's fall!  It's always fun going to a pumpkin patch to pick out your perfect pumpkin. This also brings me to my next fun fall activity which is… 
Carve pumpkins 
Now, carving pumpkins can be done indoors or outdoors but either way, it's sure to be a fun time! Carving pumpkins is the first thing I think of when fall rolls around. It's such a classic, fun and timeless tradition that's sure to bring a smile to anyone's face that participates.
Whichever activities you decide to engage in this fall, make sure to have fun, enjoy and remember to respect COVID-19 guidelines. Stay safe! 
Leave a Comment
About the Contributor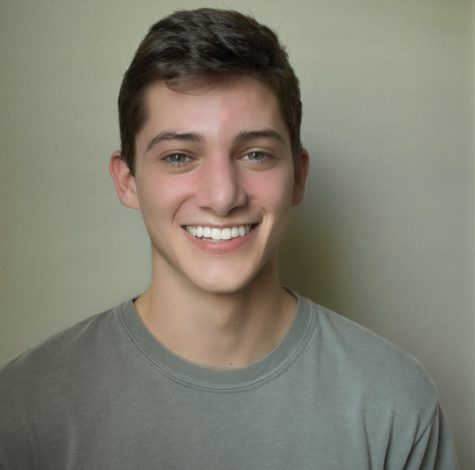 Brandt Solar, Entertainment Writer
Fun Facts:

If I could travel anywhere it would be to Greece 
I would love to live in New York one day
Netflix and Naps are my favorite pastime