Opinion: The Haunting of Bly Manor was "Perfectly Splendid"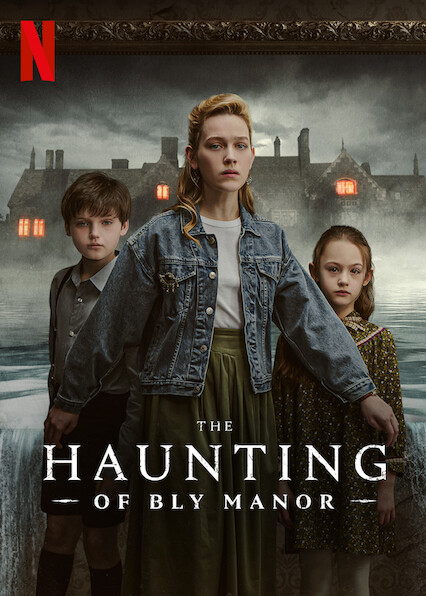 On Oct. 9, The Haunting of Bly Manor was released to us all with much excitement and the short series fulfilled all of its expectations. 
Though I will admit. It did not have the jumps, scares and thrilling effects that The Haunting of Hill House had. Hill House, in my opinion, was a series to be reckoned with and one simply cannot top the storytelling. 
Hill House was a true scare and it told the life of the beloved Crain children in an utmost chilling way. Hill House was the story of death and tragedy, so if you haven't watched it yet, I recommend doing so before watching Bly, even though the two stories are nowhere near connected. 
I won't go into many details and promise to attach no spoilers as I am aware this series just came out, and may I add that it came out in the middle of a hurricane. Therefore, some, or most of you may not have watched it yet.
Starting with the first episode, I kept comparing it to Hill House when I knew I shouldn't.
Bly Manor is just as beautiful as the house on the hill was. The house is old with rich and beautiful antiques. The gardens and the lake that surround the manor sit with you like a mystery as the fog settles across the land, and it creates a spooky but also gloomy and depressing effect. 
The manor is as if something extraordinary once thrived there but as the story continues it is only sadness that stretches across the land. 
Yet, as the show goes on, we learn that each ground, each acre of Bly and most importantly each person connected to the house has a story. 
That is where the similarities between the two series comes in. The directors of Bly and Hill House found a way to draw out each person's story throughout the two seasons. Just when you think you figured out someone, the truth is that you haven't.
The truth is waiting for you at the end. 
When watching Hill House, I'll never forget the scene of Nell, played by Victoria Pedretti, when she hung herself over and over and was continuously reliving it outside of her apartment. That feeling of seeing herself near death and begging for help just sticks with me because it was unlike anything I've ever seen before. 
Bly has several scenes that are just as creative, and they simply stick with you because it is different. Seeing the lady in the lake and her connection to the chest is another mind-blowing, symbolic scene, therefore, I won't say more because you'll understand after you watch it.
The key to watching The Haunting of Bly is to be patient.
As stated before, each character has their own story that is explored in each episode, so it takes a little while to pick up pace before you really understand what is happening. 
I got the feeling that Bly reminded me of movies like Dream House, The Skeleton Key and The Turning. The first few episodes, all I kept thinking of is that this is the same old story of big houses where everyone assumes it's haunted, or everyone who lives there is already dead, or they hire a nanny to take care of the children. 
It's all a typical stereotype of "the catch" to owning a mansion. 
It seemed like the same old scary stories that we are told by horror movies time and time again, but the writers of Hill House and Bly, take scary, real-life situations like sleep paralysis and even dreaming to entirely different levels. These are popular topics amongst horror movies, but in these series it is jaw dropping. 
Then I finished Bly, and honestly, those movies and typical topics don't compare, so be patient, keep watching and give it a chance. 
The children in Bly, Flora and Miles, played by Amelie Bea Smith and Benjamin Evan Ainsworth are two phenomenal young actors. I will admit, in the beginning, something did not sit right with these two children for though they seemed too proper or too "splendid" as Flora may say.
For children, they were by far out of the ordinary. Other than their oddness, what happened in Bly and with Flora and Miles teaches us a lot. 
It teaches us that drunken affairs and lies get you nowhere. It teaches us that there is always a consequence when betraying others. It teaches us that the true value of family and friends is what is most important in life. It teaches us that as days go by, we are not getting any younger.
The Haunting of Bly is the story of death, regret, promise, dreams and above all, it's a love story. No, it is not scary. It is simply a must-watch series. It is filled with confusion, turns and twists where at times, you may feel yourself slipping away from the main plot.
In it, you will see one or two of the same actors from Hill House. It makes it that much more interesting knowing we have some sort of connection or a relationship with the characters. 
Bly is no Hill House, but please keep an open mind when watching it for though all is revealed in the end and the phrase "perfectly splendid" just may be stuck in your head as it is in mine. The Haunting of Bly Manor was a great watch for this past rainy day weekend. I only hope you all find the time to watch and enjoy it. 
Leave a Comment