College Rank featured Nicholls in top 35 Business Administration Best Bachelor's guide
In an email sent on Oct. 2, 2020, College Rank announced that Nicholls State University was featured in their top 35 Business Administration Best Bachelor's guide. 
Dean of College of Business Administration and Professor of Management Marilyn Macik-Frey said that she had also received this email. 
Macik-Frey first explained that this top 35 was extended to schools throughout the entire nation. 
"Anytime we are recognized in a group like that, it's very humbling, and it just helps to reinforce that we believe our programs are of a very high quality," Macik-Frey said. 
In this informational email from College Rank, it listed that Nicholls placed thirteenth in the initial ranking. The University's College of Business bachelor degree program in Business Administration is stated as being accredited by the Association to Advance Collegiate Schools of Business (AACSB). 
Macik-Frey said that these particular reviewers, or groups that perform the ranking, specifically look for accreditation. More so, the AACSB is considered one of the highest-level accrediting organizations. 
Macik-Frey stated they also look at the career options. In other words, the different outcomes of getting a degree from Nicholls.
"Do people go out and get good jobs?" Macik-Frey rhetorically asked, in an attempt to further explain this ideal. 
Macik-Frey then proceeded to list the third indicating variable as value. 
"So, what they're basically saying is that we have a high-quality program, where people who complete the program are able to go out and get good careers. And, you can do it at a better value than other places, so it doesn't cost that much," Macik-Frey said. 
In turn, Dr. Macik-Frey also explained what the Business Administration Degree is. She stated that in most colleges of business, there are multiple degree options that are offered. 
A great majority of these degree options are more focused. So, these degree options will take a better focus in different areas like accounting, finance, management, marketing or computer information systems. 
Then, simultaneously, there is a less focused, or more generalized degree, and this is the Business Administration Degree. 
Macik-Frey also stated that only one other school in Louisiana had been included in this ranking, Northwestern University. 
"We're proud that of all the schools in Louisiana, we were one of the two that made this. The thing about the degree is, I really think it demonstrates the quality of all of our different disciplines," Macik-Frey said. 
In obtaining the Business Administration degree, Masik-Frey explained that the student is generally exposed to higher-level courses, though they do not complete as many upper level courses as a more focused major would. 
"You truly are a more generalized business person, and we encourage students that maybe know that they're going to go work in a family business, or they want to be an entrepreneur and open their own business, this is a really good degree to do that," Macik-Frey said. 
She further stated that knowing a little bit about all of the aspects of business is really beneficial. 
"When I saw that, it felt good as a Dean, because it represents not just one area of our college, but in order for our Business Administration Degree to be good, all of our different areas have to be good," Macik-Frey said.  
Leave a Comment
About the Writer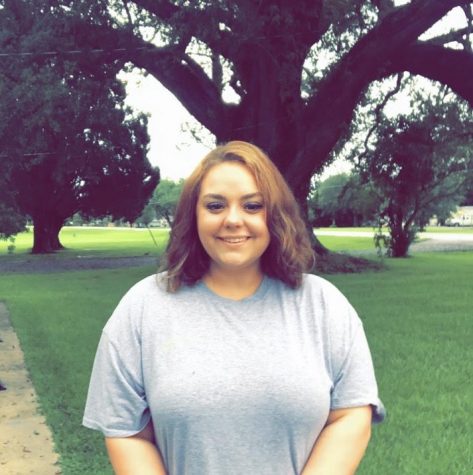 Haley Landry, News Editor
Fun Facts:

Traveling to Greece is fairly high on my bucket list.
If I were a Starbucks flavor, I'd be a white chocolate mocha—mainly because...