Nicholls goes Virtual due to Hurricane Delta
Director of Communications Jerad David met with the Emergency Preparedness Committee this morning to set a plan in place for Hurricane Delta.
"We are going to move classes virtual for Thursday and Friday. We are going to close campus completely after 4:30 p.m tomorrow, so services like the library…will be closed tomorrow," David said.
Another meeting with the entire Emergency Preparedness Committee is currently in session to update all departments on campus on the plan for Hurricane Delta. Once all departments have been updated, precautions will begin to take place until 4:30 tomorrow.
"Campus residents will receive separate guidance from the Office of Residential Living very shortly," David said.
The procedure for Hurricane Delta will be fairly similar to what we had seen with Hurricane Laura. Residents will be allowed to stay on campus and food services will be remaining open.
"It looks like this storm will be heading towards Lake Charles. The storm models have shifted it [Delta's path] a little bit away from us," David said. 
However, David did say that the storm is seemingly going to impact the University more than Hurricane Laura did. 
"If the conditions here get worse than anticipated…and the storm shifts back east a little bit at the last minute and we're a little bit closer to it, that could warrant us gathering whatever students are left on campus and bringing them to the student union," David said. 
If classes do end up getting cancelled due to a change in Delta's path or an increase in the hurricane's strength, David said his best guess would be that we will have more Saturday classes in our already tight fitting semester. However, Academic Affairs will give the official plan if that were to happen.
For more information on this storm, follow The Nicholls Worth and KNSU on Facebook, Instagram and Twitter. Another story about the storm will be posted later tonight. 
Leave a Comment
About the Writer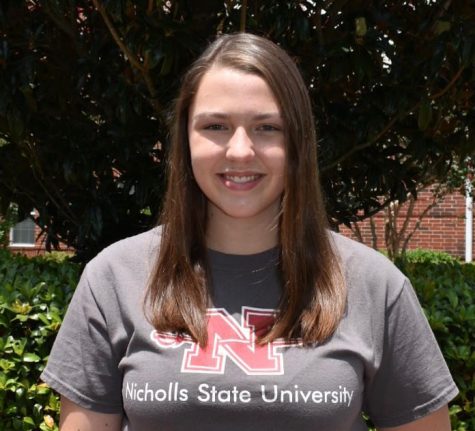 Alexis Dantin, Sports Writer
Fun Facts:

If I could travel anywhere in the world, I would for sure travel to Italy! 
I laugh at almost everything, even when I should definitely...