Services offered by the Tutorial and Academic Enhancement Center amidst COVID-19
Nicholls State University's Tutorial and Academic Enhancement Center is currently experiencing a decrease in students booking tutoring appointments. 
"We are— I don't want to say struggling— but we don't have the numbers this year because we have so many fewer people on campus, " Writing Center Coordinator Noelie Calabro said. 
Tutorial and Academic Enhancement Center Coordinator Denise Collins said she compared the numbers from last fall to this fall. Collins said from Aug. 19 to Sept. 20 of last fall, they had 248 appointments. She said this fall, from Aug. 17 to Sept. 21 they have only had 99.
The Tutorial and Academic Enhancement Center is divided between two branches: the writing center and the tutoring center, each of which works together under the same roof. 
On the tutoring side, help is offered with any subject to any enrolled student at Nicholls. Then, on the writing side, help can be offered for any writing assignment, not just english papers. 
With numbers being down, Math Coordinator Louise Robichaux said they have been tutoring one on one sessions. She said they offer in person, Zoom and email option sessions.
"Zoom now is really great. We really didn't have it until March when the whole pandemic started and so we felt like we need to continue to offer it. Even when the pandemic ends, we are still going to offer it," Robichaux said. 
Robichaux also said they will keep Zoom as a tutoring option because not everyone comes to campus like the students who are a part of the Nicholls Online Program. She said it is also good for their tutors to be able to work because on days like when campus was closed for the hurricanes, they were still able to offer assistance. 
Even though the center plans to keep online tutoring options, Collins said 80 students of the 99 who have scheduled with them so far have chosen face to face tutoring appointments. 
"There are fewer students on campus. You know, so students are doing online classes/Zoom classes. So if they're not here, then they are not coming to the center either. Even though they can use Zoom, I think the ones who do come, they are looking for face to face interaction that they are not getting from their classes," Collins said. 
Robichaux said they still have many openings for students to schedule tutoring spots and if someone wants to schedule, they can go to their myNicholls.edu account login and click the tutor track option. She said students can pick their options there. 
Calabro said students picking and scheduling their own times is new this semester. Students can schedule up to three weeks in advance. She said it is three appointments per week per subject. 
Collins said the writing center is free to students; however, the tutoring center is $25 per subject per semester. She also stated that students can qualify for a tutoring scholarship from the Mary and Al Danos Foundation. 
Collins said she hopes that between now and midterms, more people will come sign up with any class they may need tutoring in. 
Collins said she understands that some students usually wait until after the first test grades come out before they ask for tutoring. However, she said the tutors are ready and waiting for more sessions to begin. 
The tutors are hired through an interview process. They go through a tutor training program that Collins said is certified through the College Reading and Learning Association. She said there are three levels to the program and that their tutors are certified at the highest level. She said in order to reach each level, tutors have to reach a certain number of tutoring hours. 
Robichaux said the tutors are also observed and evaluated. Tutors must have a GPA of a 3.2 and must make A's and B's in the subjects they are tutoring in. 
Collins said they employed 15 tutors this semester. She said usually they hire more, but they figured numbers would be lower. Collins said more will probably be hired during the spring. 
Robichaux said in the past, the center has had large study reviews— especially for classes like chemistry. She said they may attempt to continue those final exam reviews through Zoom. She said students can find out more information with that on Moodle. 
The Tutorial and Academic Enhancement Center is open Monday and Thursday 8 a.m. until 4 p.m. On Tuesdays and Wednesdays, they are open until 6 p.m. in case students have late afternoon classes. On Fridays, the center is open from 8 a.m until 1 p.m. 
Right now, the center is located in Peltier room 144, but Robichaux, Collins and Calabro said they should be moving to a new location in the Ellender Memorial Library at the end of this semester. 
For more information on The Tutorial and Academic Enhancement Center, visit its page on the Nicholls Website.
Leave a Comment
About the Contributor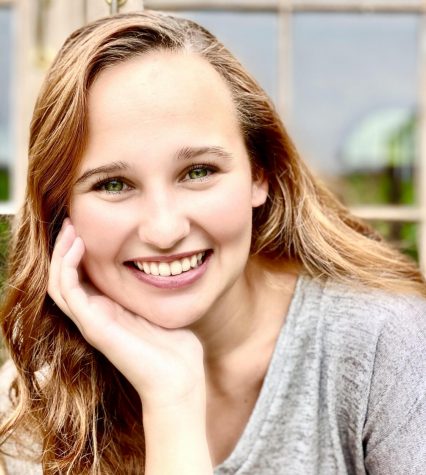 Jade Williams, Editor in Chief
Fun Facts:

9/10 times I'm wearing a sweater
If I could interview anyone, it would be Charles Manson
If I were a starbucks flavor i'd be...