How residence on campus has changed since covid-19 outbreak
Along with a majority of lectures, events and meetings on campus, Nicholls State University's residential facilities have also met a number of changes with this fall's return. 
In speaking of some of these changes, Interim Vice President for Student Affairs Michele Caruso began by addressing the building's upkeep. 
"We've enhanced cleaning measures," Caruso said. 
In addition, Dr. Caruso mentioned renovations that have been made to Babington Hall. 
"These changes have allowed room for more student occupation on campus," Caruso said. Furthermore, this helped in adding space for students who require additional assistance. 
In regards to changes in the facilities' policies, Dr. Caruso also stated that they've adjusted their visitation. 
"Outside guests are no longer allowed into the dorms," Caruso said. 
The university has also prohibited overnight visits. 
According to the Nicholls website, the campus currently holds 1,300 residents. Though there was a decrease in the number of residents this semester, as opposed to last semester, Caruso said that it was nothing the university is concerned about. 
More so, she said that, surprisingly, this year has presented the most number of applications than normally seen. 
Nicholas Dorr, a resident of Millet Hall, added to this by giving an insight into his personal experience, since the breakout of COVID-19 last semester. 
One major change he noted was the requirement of wearing masks in the hallway leading to his dorm room. 
He also mentioned the temperature stations in the lobby of his buildings.
"It's definitely different, having to stop every time and answer questions, and wear the wristbands," Dorr said.
Leave a Comment
About the Contributor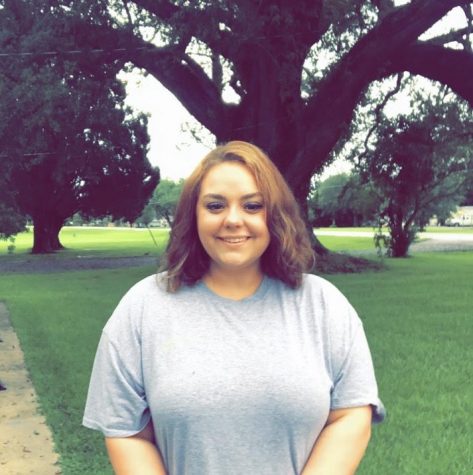 Haley Landry, News Editor
Fun Facts:

Traveling to Greece is fairly high on my bucket list.
If I were a Starbucks flavor, I'd be a white chocolate mocha—mainly because...