New COVID-19 testing site
---
This afternoon, an email from University President Jay Clune was sent out to all Colonels concerning coronavirus. Dr. Clune stated in the email that the safety of all those on campus is their primary concern.
With that being said, Nicholls State University will now be working with the Louisiana National Guard to provide a free COVID-19 testing site not only to Colonels, but the entire community. 
Trained medical volunteers will be administering the tests at Guidry Stadium from 8 a.m. to 6 p.m. starting today. 
The testing center will be open Monday through Saturday, however tomorrow the site will not be open until 10 a.m. and also will be closed this Monday for Labor Day. If you plan on going to get tested, registration at www.DoINeedACovid19Test.com is recommended, but not required. 
An update on the off-campus cluster was also mentioned in the email. Six Nicholls students who attended an event, mentioned earlier this week, have tested positive for COVID-19. All those who attended the event have been placed in quarantine in order to keep everyone safe. If you would like to know more about COVID-19 infections within the campus, you can visit www.nicholls.edu/covid-19/reporting to view all the statistics.
Dr. Clune wished all Colonels a happy Labor Day however you may celebrate, but reminded us of our responsibilities in the midst of this pandemic: social distance yourself from others, wash your hands and mask up! 
Leave a Comment
About the Writer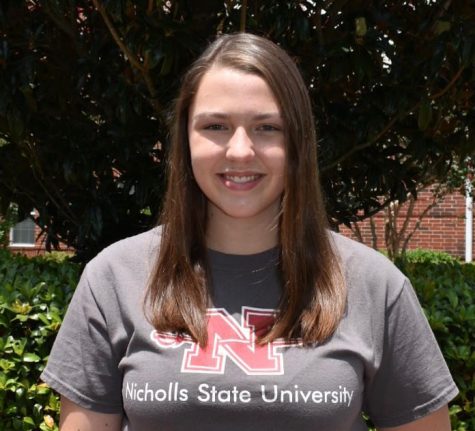 Alexis Dantin, Sports Writer
Fun Facts:

If I could travel anywhere in the world, I would for sure travel to Italy! 
I laugh at almost everything, even when I should definitely...