The Maine's Flowers On The Grave: A Livestream Concert Experience
This past weekend, The Maine hosted Flowers On The Grave: A Livestream Concert Experience to bid farewell to their seventh studio album "You Are Ok." 
The idea of showcasing these goodbye concerts began with the end of their sixth album "Lovely Little Lonely" in 2019. After the pandemic stopped all of their plans for touring this year, it only seemed fair that the band and their fans gave a proper farewell to the You are Ok era before moving on to a new one.
The virtual experience had all the attributes that a normal concert would have had. It consisted of a pre show where the band shared their experiences while recording the album, an interactive digital merch booth and members of the band showing the fans how to prepare special cocktails for the event.
During the show, the band played the album in its entirety, followed by songs from previous albums. A total of 18 songs were performed. To end the event, the band hosted a virtual meet and greet where they answered questions from the crowd and shared even more details about the making of the album. 
The concert was streamed through their virtual community platform, Pillar. The band had screens in front of them all the time where they could see their virtual audience and read comments from the live chat. There were over 16,000 people streaming this event. 
The Maine is a band that has always been very fan-oriented by constantly showing their appreciation for the support of the 8123 community. It was an amazing and emotionally rich experience to watch my favorite band perform in a completely empty Orpheum in Phoenix, just so we could see them play this year and say goodbye to the album's era. 
The love they feel for their fans was extremely present throughout the entire event. The band's vocalist, John O'callaghan, spoke to the fans during the concert. He said he hopes everyone knows how much it means to them because of their presence. 
Later, Pat Kirch, the drummer, posted on his Instagram that this was one of his best nights in a while.
They also shared on the band's social media pages saying, "Can't tell you how good it felt to feel that much. Thank you for an amazing night and all the love for You Are Ok. We hope you felt as good as we did. See you again soon!?"
 I can tell you for sure, we did feel as much as they did during the concert. 
The band is now beginning to work on their eighth independent album which we will hopefully hear more from later this year!
Leave a Comment
About the Contributor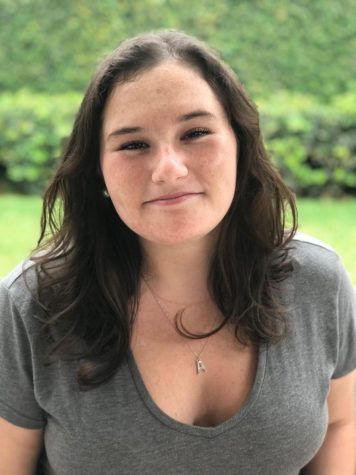 Alexia Castellon, Print Managing Editor
My name is Alexia Castellon. I'm a Mass Communication senior with a concentration in PR. I was born and raised in Nicaragua, and I am fluent in Spanish...