Van Sickle couple donates generous bequest agreement to Nicholls Foundation
On Aug. 10, Nicholls Foundation announced that James and Mary Alice Van Sickle had created a bequest from their estate for the creation of ten endowed professorships and ten or more scholarships.
The Van Sickles did not wish to announce a donation amount, but their gift was the largest legacy agreement with the Foundation's Oaks Society, according to the Nicholls Foundation's press release.Scholarships and professorships will go to the College of Liberal Arts and the College of Education and Behavioral Sciences.
University President Jay Clune spoke highly of the "enriching relationship" with the Van Sickles, calling them "kind-hearted and generous- tremendous friends of the university." He personally visited the Van Sickles in Boston during the arrangement of the bequest and attended a Red Sox game with the couple.
In addition to their donation, Clune stated that James Van Sickle is currently assisting in redesigns for sections of campus, which includes the back of the student union and Free Speech Alley.
President Clune hopes that the scholarships and endowments will help maintain salaries for the "best and brightest" faculty, which helps students in turn. Likewise, new scholarships help keep students out of continued debt: "graduating into life with less debt is a game-changer for most students," Clune said.
A Nicholls State University alumnus, Mary Alice majored in English Education. She and her husband, a graduate of University of Arkansas, where they met during graduate school. They now live in Cambridge, MA.
Above all else, Van Sickle says she is happy to give back to a university that gave her a lifelong gift in education. Over a phone interview, Van Sickle credited Nicholls State University for showing her "a world beyond the bayou" and helping prepare her for her professional life.
Van Sickle expressed a desire to give back in ways that help less well-off students, stating that her family had not been wealthy, so the opportunity to attend Nicholls State was meaningful to her future and career.
"When things are bad, an education is something solid you can fall back on…An education can never be taken away from you." Van Sickle said.
The James R. and Mary Alice Van Sickle Endowed Scholarships will range from $2,500 to $5,000 per awarded student.
About the Contributor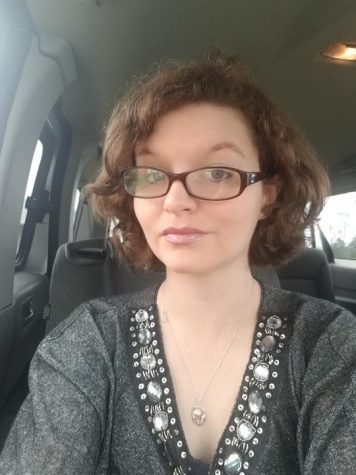 Caitlin Jones, News Writer
-Fun Facts:

I've visited eight countries (and counting!)
My favorite classic author is Oscar Wilde
If I were a Starbucks drink, I would be...