Why Leighton Drive floods so much
Flooding here at Nicholls State University is no joke. Whether you are a student, teacher or a staff member, you always end up with wet feet. 
Some areas on our campus are even famous for flooding, like Leighton Drive or "Lake Leighton" as some students call it. However, the staff on campus is determined to keep everyone safe.
Vice President of Finance and Administration Terry Braud described the flooding of campus and how he and others are handling it. 
Braud explained that the drainage system here at the university is a natural drainage system. The highest point on campus is at the very front of the school. Water then travels down toward the football field, falling into our drainage pipes along the way. However, this can cause significant flooding in certain areas.
"Through the help of our partners at the North Lafourche Levee District, we've identified the obvious, which is that Leighton Drive is probably the highest priority for us," Braud said.
"Lake Leighton" was once a canal, hence why it floods so much. Braud said that the canal was covered many decades ago to become Leighton Drive, but it still causes some issues to this day. 
Braud and others are currently trying to get a plan in motion to fix the drainage system, but the estimated two million dollar project will definitely take some time. Although that plan may take many years to be completed, Braud says they will continue to be as "safe" and "considerate" as possible.
Hurricane Laura may not have done much water damage to our campus, but she did however, cause some wind damage. Thankfully, the damage is not major, just a few branches here and there. 
Braud wanted to assure students that they are prepared for anything that will come our way. 
If another hurricane comes, "I think that we would be ready. Number one, because we would be forewarned. We would know where our low lying areas are and we'd be able to steer people away from those…. From all of our experiences, we've learned…where those low lying areas are and we can either remediate that with sandbags and better preparing those in that area," Braud said.
Leave a Comment
About the Writer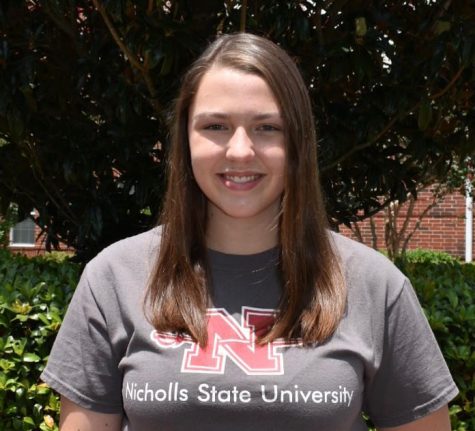 Alexis Dantin, Sports Writer
Fun Facts:

If I could travel anywhere in the world, I would for sure travel to Italy! 
I laugh at almost everything, even when I should definitely...