Students respond to the postponement of fall sports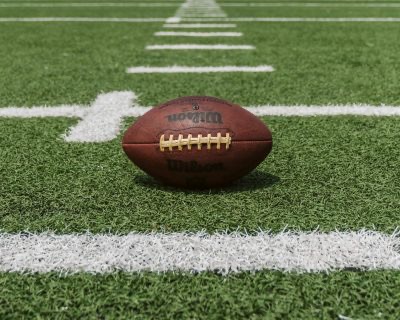 With the devastating postponement of sports, many athletes and coaches have accepted the decision and have decided to take the high road, but what about the students?
Many Nicholl's students are conflicted over the Southland Conference's decision. Some feel the decision was the right one while others believe that the decision was made too soon.
Jacob Lee, a CIS major and junior here at Nicholls, felt that the decision was justified, but that it also has many negatives.
"I think, at the end of the day, keeping families safe is a priority," Lee said. "…but it's bad news to hear because you want to go and have the whole college experience with sports. I'm kinda sad cause I don't get to go to any football games. I try to at least go to one game a year to hang out with friends and just have a good time…I think a lot of people look forward to that."
Sports, for many people, are a great memory of their childhood and are a joy to watch. For Lee, he said sports are a "main part" of his life. He played them as a child and now watches them any chance he gets.
He said that they created a long-lasting effect on his life and he could not imagine what the athletes are going through during this time.
Lee felt bad not only for the student-athletes, but also for the freshman sports fans.
"It sucks for the freshman to not be able to experience that right away, but I hope it doesn't carry on into spring sports or anything like that," Lee said.
Although Lee agreed with the Southland Conference in their decision to postpone sports, he felt that the rules should have been altered to different sports. 
"If sports can compete and still stay safe, then yeah they should be allowed to play," Lee said. 
He said that depending on the sport, the rules could have been made to fit them specifically instead of just cancelling every sport, as long as it was possible to play safely.
Much like Lee, Faith Boutte, a freshman biology major, said that the decision by the Southland Conference was made with everyone's best interest in mind. 
"I felt like it was necessary…I expected it. I'm a little sad cause you know I'd love to go watch the games, but it was necessary…I'd rather be safe than to lose a bunch of athletes to the virus," Boutte said.
While Boutte was disappointed by the decision, she really sympathized with the athletes. 
"I feel bad for them because I know they put all of their effort into getting on these teams," Boutte said. "So to not be able to play for a season is gonna be pretty rough on them, but also they'll be able to practice and focus on their schooling more."
Boutte agreed with Lee in that the rules could have been altered to each sport. 
"I think they could have done it for individual sports because in certain sports, you don't have to practice with any teammates. You can practice by yourself, you can compete by yourself," Boutte said.
Although she would have altered the plan, she also said that postponing all sports made it "fair" so that no debates or fights between different sports would arise.
However, not all students agreed with Lee and Boutte. Daniel Dickinson, a junior and secondary education major, with a focus in math, said that the decision was made "definitely too early."
"I think it's very hard to justify cancelling anything, you have to have some very good reasons," said Dickinson, "I just think we're getting into the better half of the year to where it's gonna start chilling out. I think we at least made the decision too early for sure. I don't believe it was the right decision, we could have done some things to make the season go along, whether it be cutting attendance to games or just traveling different ways. I think we could have made it work if we would really put the effort in."
He also expressed his remorse for the student-athletes. 
"They come here and they work really hard," Dickinson said. "I feel bad that they are losing the season, you can't always get that back. For some of them, they are ready to move on and do different things…I just feel bad for them really because they're put in a tough spot."
Dickinson felt that the student-athlete's feelings were not taken into consideration. 
"These are their futures. They worked hard to get where they are. It's just heartbreaking," Dickinson said. 
Dickinson said that if he was given the opportunity to help make the decision the Southland Conference made, he would have "done anything"  to keep athletics going. 
"As a student, it sucks because I really do enjoy going and cheering on our colonels," Dickinson said, "The way we support our athletics is just second to none." 
Lee, Boutte and Dickinson all had their own opinions on the postponement, but all agreed that they cannot wait to get back to cheering on the Colonels.
Leave a Comment
About the Writer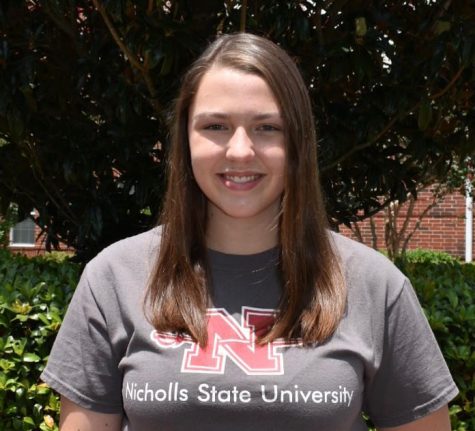 Alexis Dantin, Sports Writer
Fun Facts:

If I could travel anywhere in the world, I would for sure travel to Italy! 
I laugh at almost everything, even when I should definitely...