The Streaming Wars: A Guide to Streaming Services
With nearly every major film studio having a streaming service, it can be difficult to find that one movie you want to watch without paying for a new service. Within the last year alone, Disney+, HBO Max and Peacock have all been released to audiences across the globe. 
These streaming services range in price from $5.99 to $14.99. But which ones offer more content? Does any service offer better content than the others? This guide will help to show the pros and cons of each streaming service. 
There are many streaming services out there and to save time, I will be only focusing on some of the major streaming services: Netflix, Hulu, Disney+ and Prime Video. There are also streaming services that are difficult to gauge in terms of viewership and content because they are so new such as Apple TV+, Peacock and HBO Max.
Let's start off with the big one. With over 150 original titles including Stranger Things,  The Kissing Booth and Umbrella Academy. Netflix does not seem to be slowing down in terms of content. Their streaming plans include basic, standard and premium features. 
The Basic plan is limited to  only one user at a time while watching Netflix in standard definition at $8.99 per month. The Standard plan allows two users to watch at the same time in HD for $12.99. The Premium plan allows up to four users to watch at a time in HD or 4K for $15.99.
Next up is Hulu. Hulu offers roughly 4,100 titles on its service including, Brooklyn Nine-Nine, The X-Files, Runaways and The Handmaid's Tale. While the service seems to lack in movie content, it makes up for it with the various series you can watch. Hulu offers a plan of $5.99 monthly with ads playing throughout the content and a plan of $11.99 monthly without ads. There is another plan, but I'll get to that in a bit.
Disney+ is one of the newest streaming services and includes nearly everything Disney owns, including Star Wars, Marvel and Pixar content. The service includes originals such as The Mandalorian, The World According to Jeff Goldblum and the yet-to-be released Falcon and Winter Soldier series. 
While Disney has a reputation of being kid-friendly, there is also content for adult viewers. The streaming service offers a plan of $6.99 per month with no ads. However, you can buy a bundle consisting of Hulu, Disney+ and ESPN+ for $12.99 a month. If you were to buy them separately, it would cost $17.97 a month. So, you would be saving $5 every month. It is important to note that if you buy the bundle, Hulu does still have ads.
Prime Video which is owned by Amazon, has one of the largest libraries in the streaming world consisting of over 4,000 films. Although you can access most films, you will have to rent some films that cost around $3.99 each. Prime Video's content includes The Boys, The Man in the High Castle and John Clancy's Jack Ryan, just to name a few. 
Prime Video can be exclusively bought for $8.99 per month or subscribe to Amazon Prime for $12.99 per month. Amazon Prime offers many deals such as free shipping of packages, Prime Music and access to buy channels like HBO and Showtime. 
As you can see, there are many options when it comes to viewing content. In terms of which service has the best content, that is up to preference. However, with thousands of titles in the library, Prime Video seems to be the best deal for the best price. Although it may not be as cheap as Disney+ or Hulu, the amount of content makes up for the price.
Leave a Comment
About the Contributor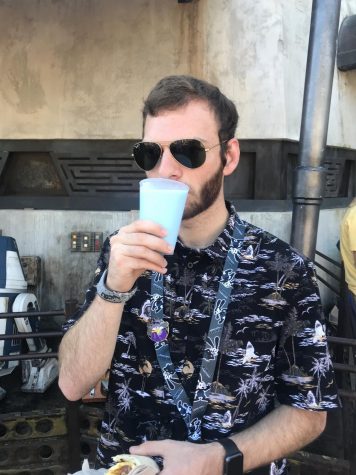 Owen Callais, Entertainment Editor
Hey, I'm Owen! I'm a senior English and Film major. I love to go hiking and watch movies.

Fun fact: My role models are Steve Irwin and Forrest Galante,...