Old cartoons we all know and miss
Cartoons, we all watched them and we all had our own personal favorites. Today I'm gonna discuss a few cartoons that I miss.
Starting off with the first cartoon on my list, and personally my favorite, Rugrats. It was a fun kids show that aired in 1991. The show followed Tommy and his baby friends as they went on adventures and navigated through a world they didn't quite understand. The show had everything from a baby's point of view so everything was portrayed as bigger, mysterious and uncontrollable.
No matter what obstacle Tommy and his friends faced, they always had each other's backs and managed to get through it together. The show was such a hit that it had three movies made: The Rugrats Movie, Rugrats in Paris and Rugrats Go Wild. The three movies were a huge milestone for Nickelodeon, as it was one of the first animated cartoon movies not to be produced by Disney to do extremely well in the box office. Not only did it have three successful movies, but it also had a spinoff show called All Grown Up, which followed the gang of babies as preteens navigating through middle school, making new friends and trying to figure out their place in the world.
Another cartoon I miss is The Fairly Oddparents. I know I'm not the only kid that wanted my own set of fairies to help me through life. Imagine how much easier it would be if we actually had that privilege.
I enjoyed this show because Timmy Turner was an outcast kid and didn't really fit in with the other kids his age. His fairly oddparents Cosmo and Wanda helped him whenever they could and granted wishes to make his life a little bit better.
I used to love the tv specials that this show had to offer, especially the one called Jimmy Timmy Power Hour. It was a crossover episode between the Fairly Oddparents and Jimmy Neutron: Boy Genius. As a kid, I thought this was the coolest thing to happen in television history. It was really fun and exciting seeing two cartoons in the same show. Since this was a huge hit that achieved a large number of viewers, the show crossed over two more times giving fans more of Timmy and Jimmy on the same screen.
The last cartoon that comes to mind when I think of my youth is SpongeBob SquarePants. SpongeBob is the only show on this list to still be airing new episodes. The show itself has 12 seasons and doesn't plan on stopping any time soon.
I loved this show because SpongeBob was such a hilarious character that made you laugh with just about anything he said. Not only was SpongeBob funny, but so was his friend Patrick. He wasn't the smartest sea creature in bikini bottom, but he definitely brought you joy as a kid because he made you feel way smarter.
The show was successful enough within the watchers community that Nickelodeon made three movies. The first movie, The SpongeBob SquarePants Movie, was groundbreaking in the box office. The second movie, The SpongeBob Movie: Sponge Out of Water, didn't do so well, as it didn't have the same storytelling as the first movie did. The third movie, however, hasn't been released in theaters due to COVID-19, but should be released early 2021.
The reason why I love these cartoons so much is because anytime I see them on tv it instantly takes me back to my childhood, when things were easier and not as complicated. All of these cartoons will have a special place in my heart as I'm sure some of them have a special place in yours.
Leave a Comment
About the Contributor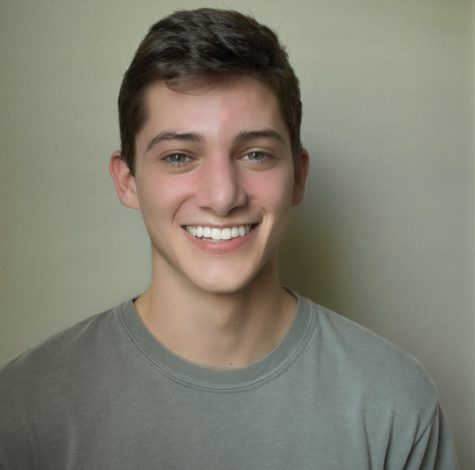 Brandt Solar, Entertainment Writer
Fun Facts:

If I could travel anywhere it would be to Greece 
I would love to live in New York one day
Netflix and Naps are my favorite pastime