Fall sport cancellation: Players response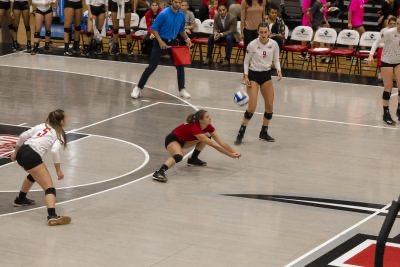 Yesterday, the Board of Directors for the Southland Conference decided to postpone all fall sports until further notice. 
The decision was made with hopes to return to some form of normalcy in the spring to allow fall sports to then commence. Some sports, such as volleyball, cross country and soccer, have already been given permission to plan spring championship events.
Still, many are heartbroken over the decision to put a pause to fall sports, fearing that sports may never return. However, the student-athletes here at Nicholls have a different attitude toward the decision: hope.
Caleb Calderon, a Junior and a long distance runner for the cross country team here at Nicholls, said the decision was not completely unexpected. 
"We kind of anticipated it this past week," Calderon said. "We had hope that there was going to be a season, but [within the week] there was more of a certainty that this was going to come."
Calderon had first heard the news from Head Coach Stefanie Slekis. He said the news was "insane" to hear for both him and his teammates. 
"For me, it hurts even a little bit more because I had never even gotten the chance to truly suit up for Nicholls," Calderon said.
Calderon has been redshirted since his transfer from Texas Lutheran and said the situation has taught him "to have patience". 
While Calderon felt the Southland Conference made the best decision possible with the information they had, he also felt there could have been some type of compromise for his sport. 
"I feel as if for cross country…there could have been ways around it to make that work," Calderon said.
Calderon said that the importance of college athletics is that it is "a big portion of what makes you yourself for years to come" while only being "a small portion of your life". Calderon still has hope that his season will return by the spring, saying this delay will give him and his teammates more time to grow and develop into better athletes.
Senior volleyball player, Kate Hoerdemann, was also optimistic about the set back. "I was pretty disappointed," Hoerdermann said. "I think we all were, but we were also relieved to finally have an answer because the past week or two, we were really in the dark." 
The outside hitter for the Nicholl's volleyball team said with the delay in their season, the team is "just going to get back to work". 
"It's definitely disappointing," Hoerdemann said. "But I think in a sense of safety and health [the Southland Conference] did make the right decision…I'm hopeful that we'll get to continue in the spring and right now will just be an offseason." 
Hoerdemann stressed the importance of masks and social distancing. 
"I'm hoping we all just keep wearing our masks and taking precautions…I think if we do that, [the Coronavirus] could be gone by spring or at least slowed down enough," Hoerdemann said. "Stay positive, wake up each day with a goal…we will play again."
Senior Arron McKenney, a wide receiver for the football team here at Nicholls, said that the news was "expected" but at the same time "shocking". McKenney had a season-stopping injury last season, an ACL tear in his knee, but said this postponement could benefit him in giving him more time to heal.
"Every football player wants to play football, they want their season. With continued social distancing…I think it's possible that we could actually have [a season]…we don't have to rush things. It's an awkward time right now, but as long as we follow the guidelines, things will be back to normal real soon," McKenney said. 
McKenney said he was excited to get back on the field, to play for the fans and the community. He also commended the staff here at Nicholls. 
"I think they are doing a great job making sure everyone is safe," McKenney said. "[The Nicholls administration] is great at communicating with us and making sure we're comfortable as players, instead of just making decisions on their own. I really think they are doing a great job."
Calderon, Hoerdemann and McKenney all asked for players and fans to stay hopeful in these uncertain times. They urged everyone to continue social distancing and wearing masks so that they and their teammates can get back to playing the sports that they love and providing the Nicholl's community with the games we all love to watch
Leave a Comment
About the Contributor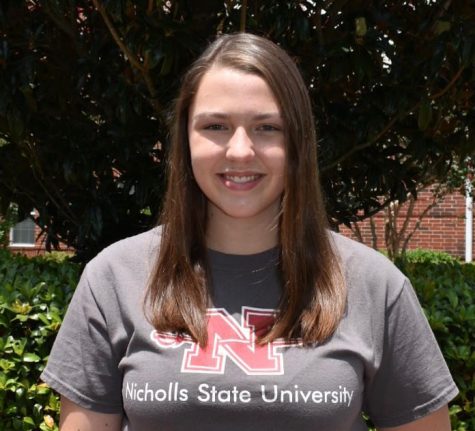 Alexis Dantin, Sports Writer
Fun Facts:

If I could travel anywhere in the world, I would for sure travel to Italy! 
I laugh at almost everything, even when I should definitely...