The Kissing Booth 2 review
The Kissing Booth is open for business once again! The romantic comedy that had us all remembering awkward highschool moments has come back with a twist. 
The sequel stars main characters Joey King (Elle), Jacob Elordi (Noah Flyn) and Joel Courtney (Lee Flynn); with new additions Marco (Taylor Perez) and Chloe (Maise Richardson-Sellers) who come to break the mold of what we saw in the first movie. 
Elle and Noah have spent a wonderful summer together before he went off to college in Boston. The story continues when time comes for Noah to go away and Elle has to stay home for her senior year. The movie portrays all the typical struggles when it comes to long-distance relationships. "Am I being too clingy?," "Should I give him space to grow?," "Who are these new friends?" and the biggest one yet "Is it going to work?" All of which could be solved by simple communication yet the characters seem to struggle a lot with that.
While Elle and Lee stay in LA finishing up their senior year in high school, Lee faces the struggle of choosing between his girlfriend and his best friend.
Rachel (Meghan Young), Lee's girlfriend, begins to protest about Elle always being around to fill the void that Noah has left, leaving them with little to no time alone. This leads to Lee taking some inexplicable measures to please his girlfriend while keeping his friendship with Elle on the side. 
Elle faces the struggle of choosing between her boyfriend Noah and her best friend Lee when it comes to choosing a college to attend in the fall. This is all while feeling threatened by the new gal in Noah's life, Chloe.
In addition to this, she begins to spend much more time with the new guy in town, Marco. They spend time practicing for a video-game competition of Dance Dance Revolution, which leads to mixed feelings from both parties. 
The Kissing Booth is based on cookie cutter characters from the book series by Beth Reekles. While it has been criticized by the public for being a vanilla kind of movie, most watchers will enjoy it because it will take them back to a time where they thought their life was coming to an end in high school. 
Leave a Comment
About the Contributor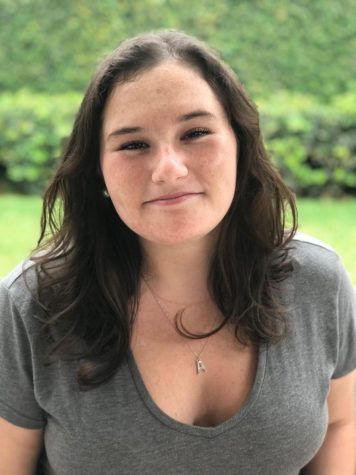 Alexia Castellon, Print Managing Editor
My name is Alexia Castellon. I'm a Mass Communication senior with a concentration in PR. I was born and raised in Nicaragua, and I am fluent in Spanish...