SGA's first meeting of the fall 2020 semester
The Student Government Association held its first meeting of the semester on Aug. 10 and discussed give-aways and upcoming projects. 
SGA President Ethan Naquin welcomed students back and said he was excited to meet face to face and not over zoom. The meeting was held in LeBijou Theater in the student union. 
Naquin said the SGA worked hard this summer on projects like the Diversity, Equity and Inclusion student-led council. Naquin said they have already begun electing people to sit on the council. 
"Of course the e-board had a very busy summer as y'all know, there was a whole lot to plan and do, a whole lot of changes this semester with COVID and adjusting to this new world we live in," Naquin said. 
Naquin also discussed the Town Hall meeting that was on Facebook live last week. He said they were able to reach 3,600 people with 1,600 views. 
Naquin also discussed give-aways. He said they were able to get 250 face masks to hand out to students. 
Director of Student Rights and Grievances Symphony Brown said she has been working on the display of the international flag and doing something other than "What I've done, what I've heard." 
Public Relations Director Caroline Mistretta discussed social media and Welcome Back Day. She said for Welcome Back Day, SGA will be giving away t-shirts and things. 
Welcome Back day is Aug. 19 and another give-away day by SGA will be held on Aug. 26. 
Mistretta said they will also be changing up the red-out Friday social media post. Instead of the post being the members involved in the senate, it will be other students involved in the photo. 
Vice President Syndey Matherne said she has been working on the mentor program that was mentioned last semester. 
"We want to have a productive and efficient semester. So I know we've had a lot of like boundaries put in our place, but we are here to be the voice of the students so we have to make sure that we are keeping that mindset," Matherne said. 
The meeting concluded with appointing and swearing-in of new senators. The new senators at large are Jason Spell and Heather Lebeouf, and the science of technology senator is Madison Liner and the new education senator is Douglas Gilchrist.
Leave a Comment
About the Writer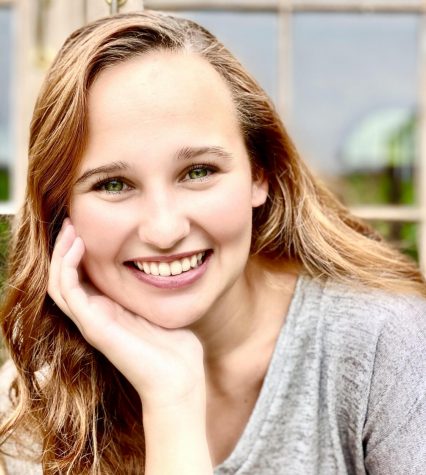 Jade Williams, Editor in Chief
Fun Facts:

9/10 times I'm wearing a sweater
If I could interview anyone, it would be Charles Manson
If I were a starbucks flavor i'd be...