Soccer and volleyball seasons pushed back
With Coronavirus cases still rising in our community, many sporting events and other social gatherings have been canceled or postponed. Thankfully, there is hope.
The National Collegiate Athletic Association is allowing some sports to commence but with a few precautions. For women's soccer and volleyball, they are looking at a later start in their seasons with the earliest being Sept. 1.
Daniel Free, the head coach for women's soccer, said that the loss of "four non-conference games" was heartbreaking but not detrimental to their season. With the large team they have acquired, it has given them more time to spend with each other, and it has bettered the team overall with "a good month to prepare" for their first game on Sept. 4. 
"It's just been very stressful," Free said. "it feels like every couple of days it's changing. It's been frustrating, but I can completely empathize with everyone involved."
Free said overall he is hopeful about their upcoming season and is asking fans to also stay hopeful.
"We'll be working hard…We love any type of support, I think the girls would love any type of support. Keep them going because they worked hard," Free said.
Volleyball has also been pushed back by a couple of weeks. 
"There's still a lot of unknowns," Head Coach Kallie Noble said. "Everyone is doing the best that they can possibly do. People are making decisions that they feel is best for the safety of not only our student-athletes but also our coaches and coaching staff."
The volleyball season will begin with their first game on Sept. 18. 
"We're going to make sure they [the players] are mentally tough and ready to go no matter what the outcome is, whether we play a season or we don't. We are gonna really try to find the positive and be able to make sure we can safely train," Noble said. 

Noble said she encourages a positive attitude for her players, coaching staff and the fans. "One team, one goal" is the team motto this year, promoting her team to take on all challenges with hope and their goal set in mind. 
Leave a Comment
About the Contributor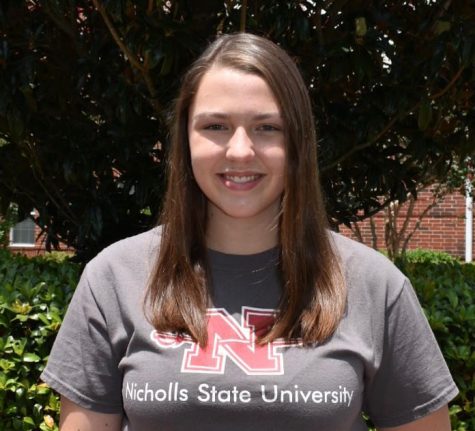 Alexis Dantin, Sports Writer
Fun Facts:

If I could travel anywhere in the world, I would for sure travel to Italy! 
I laugh at almost everything, even when I should definitely...