Nicholls State University's fall 2020 plan
Nicholls State University announced their fall plans, which include the faculty members training for HyFlex, a "type of hybrid," where the faculty members are going to decide which students will come to class and which students will have class online.
"All of the students will be getting communication from their faculty members very soon. Once I think all classrooms are finalized and everything, they will be getting emails or messaging from Moodle," Director of Communications Jerad David said.
David said an example would be if it's a Tuesday/Thursday class, on Tuesday the students selected by the faculty member for that class will show up for an in-person lecture. The other group will be online. If students were online on Tuesday, then they will be on campus for an in-person lecture on Thursday. 
This will be the same process for Monday, Wednesday and Friday courses. When the students are online, it will take place at the same time as if they would report to class so students can still be learning with their peers. 
David said he has received many questions regarding students being worried about driving to campus and then finding out they are supposed to be online. David said students will know ahead of time from their instructor when they have to report to campus and when they are online. 
David said this decision was made because classrooms can no longer hold a full class of students. They now hold maybe 20 students due to proper social distancing. 
When reporting to campus, students will have to wear a mask and try to socially distance themselves as much as possible. Before reporting to in-person classes, a health check-in will still take place. 
David said they will have more check-in places during the fall semester than there was in the summer, so students don't have to worry about being late. David said maintenance will be working on installing plexiglass so faculty can teach, so students can hear and read lips to understand the material. 
David said for students who live on campus, they are reserving North Babington for high-risk students. 
"Any student who comes with their housing application and they're in a high-risk category, they are going to put all of those individuals together over in that room so that they are a little more protected," David said. 
He said there will be some single occupancy options based on the numbers, but for the most part, students will still have roommates and will still share a bathroom. 
David said to get ready for the fall, he and the university are working together to make graphics and posters to share to help students understand these big changes. 
"We are working on graphics that will help the students understand what virtual class, hybrid class, HyFlex class, synchronous, asynchronous, those all just these words that you really don't know what all that means," David said.
Leave a Comment
About the Writer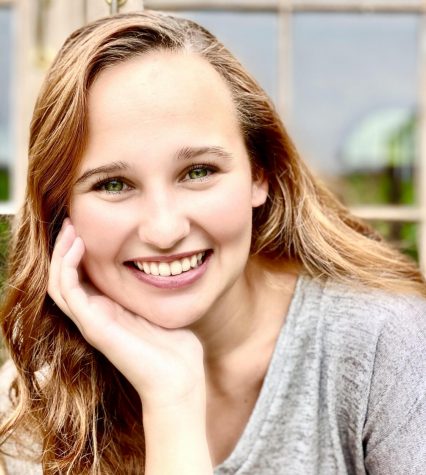 Jade Williams, Editor in Chief
Fun Facts:

9/10 times I'm wearing a sweater
If I could interview anyone, it would be Charles Manson
If I were a starbucks flavor i'd be...