Nicholls State University welcomes the new AD at a conference
Nicholls State University held a conference to welcome Jonathan Terrell as the new director of athletics at 11 a.m. on Monday, June 29 in Stopher Gym.
At the conference, University President Jay Clune opened the floor and said the most important characteristic an athletics director can have is judgment. 
"With student-athletes, the band, the alumni, the supporters and the coaches, it's the AD's job to find the right coaches, to provide those coaches with the right support for student-athletes to be successful on the field, on the court and in the classroom," Clune said. 
Clune said Terrell is that person because Terrell combines spirit and judgment to help students on and off the field. He said the athletics department is in a great position with the new director. 
Clune concluded his speech by welcoming Terrell onto the stage. Terrell gave thanks to his family, to his friends, to the former Interim Athletic Director Lindsey McKaskle and Clune for all they have done for him. 
Terrell mentioned how special this day was but not because he was being welcomed as the new AD, but because it was also his mom and dad's anniversary. 
Terrell also repeated the phrase that the Colonels are "one team, one goal." He said he wants to continue the climb that the athletics department has had in the past and make things better.
"To the student-athletes, it starts with you. We have to build a foundation of support with one another because each of you share meanings that nobody else understands," Terrell said. 
Terrell said he can officially start the AD job on July 6, but until then McKaskle is still in charge. 
The conference had about 100 people attend, which included people from the Nicholls administration, coaches, staff, students and faculty. All who attended had to wear a mask and sit in chairs that were six feet apart from one another. 
The conference lasted about 45 minutes and concluded with individual Q+A's for other media organizations to ask anything they needed. The other news organizations that attended were WGNO from New Orleans, The Houma Today and KNSU.
Leave a Comment
About the Contributor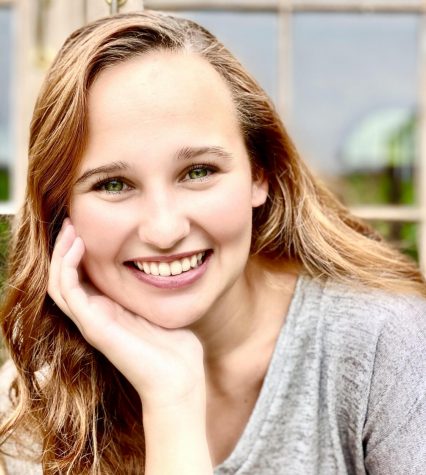 Jade Williams, Editor in Chief
Fun Facts:

9/10 times I'm wearing a sweater
If I could interview anyone, it would be Charles Manson
If I were a starbucks flavor i'd be...