Nicholls announced new director of athletics
On June 22, Nicholls State University announced that Jonathan Terrell will be the new director of athletics. 
According to an email sent out from the university, Terrell is the first black athletic director in Nicholls history and has had many years of coaching success.  
"It is surreal too, I can't sleep. I'm just itching to get to work, to help, to just continue to move this department forward, to continue the climb that Matt Roan has started and I am just elated to come back to a place that I truly never left, but that I just love so much," Terrell said. 
When Roan was named Eastern Kentucky University AD, Terrell said his first thought was who is the university going to find that's as good as him? Terrell said he thought of ways that he could help that process. 
Terrell said he wanted to be the AD for the past few years now, but he never felt the timing was right. He said Roan encouraged him that he had what it takes to run and lead the position. 
The email stated that Terrell played quarterback and wide receiver for Nicholls in 1993 until 1996. In 2004, he returned to Nicholls and coached quarterbacks. After, Terrell worked as a leader, as a sales professional and as a fundraiser. 
Terrel said his past experiences all go back to his days here at Nicholls. He started two clubs here, one of them was called the Huddle Up Club. He said it is very important to raise money for these departments. 
"The first thing I want to improve, you know, is financially. It is always a big deal at Nicholls State that we have to raise funds. The first thing I want to improve is our Colonel Athletic Association and the amount of money that we have in there to support all programs," Terrell said. 
Terrell said he wants to make an impact on fundraising here and he wants to start the new year fresh.   
Terrell said as far as coming back from the COVID-19, he will be meeting with several other people to come up with three or four plans together that they will move forward with for all sports programs. 
He said the first home football game is still scheduled for September 5. He said they will continue with the scheduled date unless told otherwise. 
"I talk about football because it is the first season, but we have no idea what that looks like even for basketball, baseball, you know depending on what phase they put us in. It's going to be different everywhere," Terrell said. 
Terrell said we have to look at it as a whole and have to look at it right. 
"My overall goal is to make the student-athlete experience here at Nicholls State is one that they cherish the way I did and even more so. You want your own children to have things better in life than you did and I want the same for these athletes," Terrell said. 
Leave a Comment
About the Contributor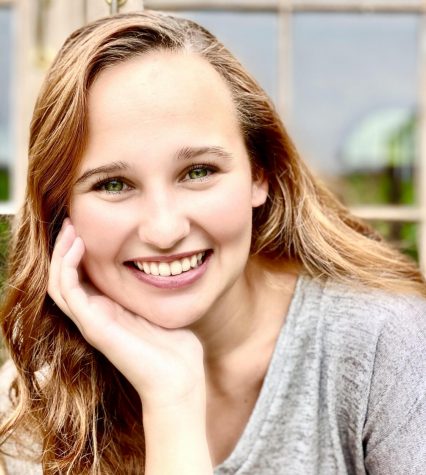 Jade Williams, Editor in Chief
Fun Facts:

9/10 times I'm wearing a sweater
If I could interview anyone, it would be Charles Manson
If I were a starbucks flavor i'd be...