SGA discusses a new motion and street signs at a special meeting
On June 8, the Student Government Association (SGA) called a special meeting to discuss a motion titled "Article Nine Section One of the Naquin Corollary." 
This motion was set by SGA President Ethan Naquin. Naquin said this would create the Diversity, Equity and Inclusion student-led council. He said this would give minority groups new ways to express their opinions on Nicholls State University's campus. 
"This is something that has kind of been in the works for a while. In light of all the racial injustice happening in the country right now, it just felt like it would be more appropriate right now to pass this, just because of better timing," Naquin said. 
Naquin said the Diversity, Equity and Inclusion Council would consist of presidents from the National Association for the Advancement of Colored People (NAACP), Colonel Retentions of Winners Network (CROWN), the Black Student Union (BSU), Gay-Straight Alliance (GSA), the Black Women's Leadership Association (BWLA),  the Nicholls International Community and the National Pan-Hellenic Council (NPHC). 
Naquin said it would also consist of himself and the Student Programming Association president. It would also consist of five, at-large student members, the SGA Director of Student Rights and Grievances and a Nicholls Diversity and Inclusion Officer. 
Naquin said some of the five, at-large members will be appointed through an application process. Others will be voted on at the first meeting. Naquin said he reached out to many of the presidents from those organizations and those who got back with him are on board. 
"The purpose of this council shall be to serve as a unified body of student leaders and organizations to improve the quality, cultural awareness, respect, inclusion on campus for students, as well as serve as the space of discussion among student leaders, which identify areas of improvement on campus in this aspect," Naquin said. 
The motion, titled "Article Nine Section One of the Naquin Corollary," passed. Other topics brought up in the discussion period of the meeting were the street signs and building changes. 
University President Jay Clune addressed the senate for clarification on the subject. 
"Beauregard and Polk had little, well, nothing, to do with the area, actually. They were chosen by a higher-ed official in Baton Rouge, who was a history war buff, and set the names down to Dr. Elkins. I think it was also part of this period we called the "lost cause of the Confederacy." [It was] kind of the last attempt to reinforce white culture right before the integration of the universities," Clune said. 
Clune said they knew this movement was coming and they had discussed it last year. Clune said now, with the George Floyd protests happening, it was perfect timing to change the names. 
"I can't imagine being a black student and walking around on campus and every street is named after a plantation. I told someone it's like a university of Jewish students, where every street is named after a concentration camp. So, that was easy," Clune said. 
Clune said he decided to change those two building names because the timing was right. He said the streets will be named according to Nicholls' values. He also said they have the authority to rename the streets and buildings. 
The meeting concluded with Clune saying he appreciates the SGA trying to bring everyone together with the new council motion. Clune said as far as the university goes, the vice presidents and Human Resources Director Steven Kenney meet once a week to discuss what they need to do for diversity inclusion. 
Leave a Comment
About the Writer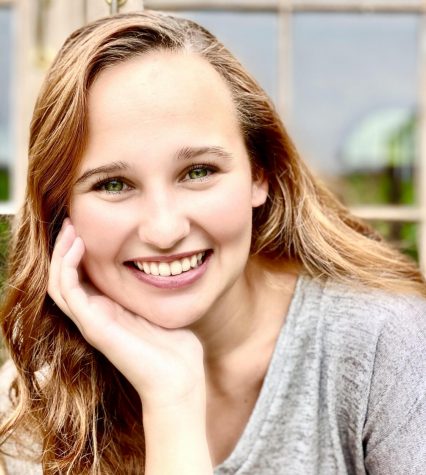 Jade Williams, Editor in Chief
Fun Facts:

9/10 times I'm wearing a sweater
If I could interview anyone, it would be Charles Manson
If I were a starbucks flavor i'd be...