Nicholls changes academic calendar pushing up events for the fall semester
Nicholls State University changed the academic calendar for the fall semester of 2020 due to an expected wave with COVID-19 cases. 
The Nicholls Communications Director, Jerad David, said the Center for Disease Control and Prevention (CDC) put out a statement on what the fall would look like with COVID-19 cases. He said they expect a spike in cases around the Thanksgiving holidays. 
"So if you think about Thanksgiving break, you know everyone leaves, students go and see their families here, there and everywhere, and then they all come back to campus to finish up the last week or so of classes and then go into finals," David said.  
David also said Thanksgiving week falls in line with the flu season. He said they would have been looking at the flu and COVID-19 cases. 
"It's probably best that once students leave for Thanksgiving break that they not come back to face to face interactions so that you don't spread those germs. That either meant move back to a virtual setting much like we had to do for the spring or move your whole semester up," David said.
David said one of the reasons they moved the whole semester up was because of graduation commencement. He said they didn't want to have to do a virtual ceremony as they did for the spring. 
David said the graduation that was supposed to happen in the spring will still be held in the early fall semester. The other commencement ceremonies will be from Nov. 21 until Nov. 22. 
The first day of classes for this fall will start on Aug. 10 and the last day will be Nov. 13. The final exams will be from Nov. 16 until Nov. 20. David said there will still be a fall break, which will be from Oct. 15 until Oct. 16. David said final grades will be due around Dec. 1. 
Other events that have been moved up are recruitments for all Greek life on campus, move-in days with housing and a possible change with sporting events and playoff games. 
"The last couple of years we've been lucky enough to get into a playoff situation and the weekend after Thanksgiving, we've had a playoff game here on campus. So I don't know, I am not clear if this will go on that mandate," David said.  
David said they are still waiting for more guidance with what is going to happen for sporting events.
Head of Housing, Alex Coad, said the new anticipated move-in days will be Aug. 7 until Aug. 9. He said they are incredibly excited to have everyone come back after such an unprecedented spring semester.
Coad also said The Office of Residential Living plans to communicate with all residential students in the near future regarding the date changes so that everyone can plan accordingly. He said all students should monitor their emails for these updates.
The Greek Life Coordinator, David Ford, said the office has been with the Reservations Office on campus to make the adjustments to push up recruitments for Greek life. 
Ford said this includes the sorority chapters and the fraternity chapters. Rush week for sororities will now start on Aug. 3 and finish on Aug. 7. Rush week for fraternities will be a week after school starts, which is Aug. 17 until Aug. 21. 
Ford also said some chapters' events will move around, but that will be up to each chapter to adjust their own events throughout the semester. 
Leave a Comment
About the Writer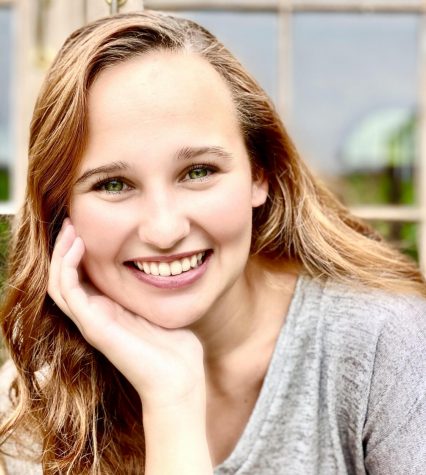 Jade Williams, Editor in Chief
Fun Facts:

9/10 times I'm wearing a sweater
If I could interview anyone, it would be Charles Manson
If I were a starbucks flavor i'd be...