Nicholls campus reopens today for the summer
After a long time of being in quarantine, Nicholls State University opens today, June 1 with new procedures for summer employees and classes.  
The Nicholls Communications Director, Jared David, said they are happy to welcome students and faculty back on campus for the summer semester. He said signage has been placed around campus to remind everyone of the importance of wearing a face mask, social distancing and personal hygiene. 
David also said classrooms have been configured to meet occupancy requirements and personal spacing of at least six feet. 
Last week, an email was sent to all students regarding some of those guidelines for the summer semester. Students taking summer classes must complete a check-in before returning and complete daily health questionnaires. Checkpoints for this are listed in the email.
After the health questions, students will be given a sticker or a wristband noting they may enter the campus. Students must also wear a mask while being around others. 
Some other things that are encouraged are to wash your hands for at least 20 seconds, use hand sanitizer and to wipe down classroom desks with wipes that will be available to students at the end of their class. 
Another place on campus that is having some of the same procedures is the Nicholls Recreation Center. 
"I think these procedures will be beneficial because they are keeping people away from each other like nothing has been eliminated from the Rec Center. You still have access to every workout while complying with social distancing guidelines," Parker Galjour, a student employee from the rec center said. 
In another email sent out to students, it stated that some procedures for the Rec Center include students bringing their own workout towels, students swiping their own Colonel Cards to get in the building, no locker rooms and no contact sports until further notice. 
In the cardio room, every other piece of equipment will be able to be used, only one person will be allowed in the elevator and only one person will be allowed in the racquetball court. The track will also be open, but social distancing is required unless walking with a partner.
Director of Student Engagement and the Rec Center, Sabrina Laurent, said the procedures in place to reopen the Rec Center this summer will continue to be evaluated based on federal, state and local health guidelines. 
Laurent said since they will reopen on June 1, they will be following the 25% occupancy requirements in Governor Edwards Phase one plan. She also said they will use a phased return of group programs as recommended by the American College Health Association. 
Laurent also said they will focus on offering virtual classes throughout June. They will try to resume in-person group fitness in July. She said as of now, the virtual classes have become popular so even after July, they will try to continue them. 
David and Laurent both stressed the importance of these guidelines. David said it is important for us all to follow these guidelines to ensure that our campus can be a safe and healthy learning environment for everyone. Laurent said she encourages everyone to read the emails so students can have an easy transition to the new procedures happening on campus. 
Leave a Comment
About the Writer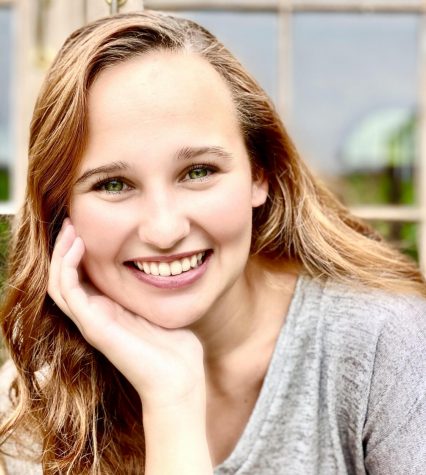 Jade Williams, Editor in Chief
Fun Facts:

9/10 times I'm wearing a sweater
If I could interview anyone, it would be Charles Manson
If I were a starbucks flavor i'd be...