Nicholls biology professor arrested in meth lab bust, students react
---
---
On May 18, a Nicholls State University professor was arrested for being connected to a meth lab discovery in Thibodaux. 
According to a press release from the Lafourche Parish Sheriff's Office (LPSO), a Thibodaux resident discovered a bucket with smoke coming from it, which they reported to the police in March. It was then reported to be drug-related activity and the two people recently charged was a professor from Nicholls along with a woman named Julia Canto who police are still looking for. Police suspect Canto to be in Georgia. 
The Nicholls Communications Director, Jerad David, confirmed the professor who was arrested was Brendan Doyle from the biological sciences department.
"Dr. Doyle was a professor with us very briefly at Nicholls. He started back in January of 2020. He started in the biology department as an instructor and he is no longer with the university. His last day was the same day as the virtual conferral day on the 16," David said. 
David said that Doyle actually turned in a resignation letter halfway through the semester stating that his last day would be May 16. David also said Doyle was arrested after his last day, which means he was outside of his employment time from the university. 
During Doyle's employment time, some of his classes included biology 116, which was Human Anatomy and Physiology II, and biology 117 which was a lab. Student Katie Sylvest, a sophomore allied health major from Thibodaux was enrolled in one of Doyle's classes. 
"He was very knowledgeable and always willing to help answer questions that we had and all that stuff. So the only thing that really changed was that we were just sent powerpoints and just expected to cover the material on our own," Sylvest said.  
Another student, Isabelle Champagne, a sophomore nursing major from Houma said he would sometimes have delays with posting powerpoints and lessons. She said he would send emails of him saying he was sick or didn't feel good repeatedly and that was the reason for things not being posted. 
Mya Conner, a freshman nursing major from Meraux also said that towards the end of the semester, things started to change. She said he was sending excuses to his classes and that all of the students were trying to get through this semester. 
"When he started off, he seemed to be a really good teacher because he would talk and explain whatever he was saying and would go in depth on it," Conner said. 
Conner said she never would have expected this from Doyle. She said he was never rude and that he always made sure students were given points for their work. Conner said it wasn't until the end of the semester when his classes went downhill. 
David said he also spoke with Quenton Fontenot, the head of the biology department, about this situation. He said they already have plans for this professor's replacement being that they knew he was leaving early on in the semester. 
Leave a Comment
About the Contributor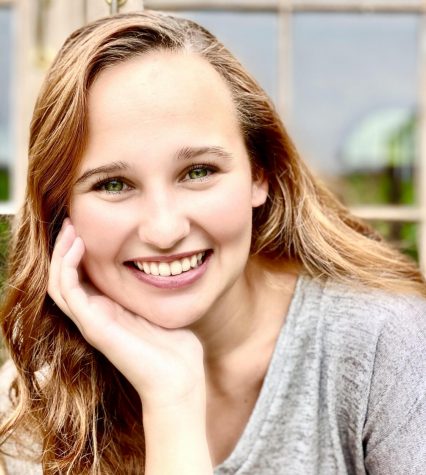 Jade Williams, Editor in Chief
Fun Facts:

9/10 times I'm wearing a sweater
If I could interview anyone, it would be Charles Manson
If I were a starbucks flavor i'd be...