Nicholls State University Hall of Fame selection and process
Nicholls State University recently selected 14 members to be a part of this spring semester's Hall of Fame. 
The student nominees are Emily Boudreaux, Abbey Bourgeois, Beau Bourgeois, Emma Bourgeois, Breanne Cazenave, Crystal Dabney, Keilan Kiger, Blaire Laiche, Emily Ledet, Tyler Legnon, Christopher Oubre, Ruston Poche', Mallory Robichaux and Abby Wayne. 
Director of Alumni Affairs Katherine Mabile said these students are recognized at the Alumni Awards for Excellence ceremony, which is usually held every year in April. 
However, due to COVID-19, this event has been postponed until a later date. 
Assistant to the Vice President for Student Affairs Amanda Fremin said these students were selected through a process much like the Colonels Leaders and Scholars award. She said she organizes the meetings and makes sure students turn in their co-curricular forms to be able to qualify. 
"Hall of Fame is actually our highest honor. It is based on GPA and leadership, and it is one percent of the graduating class from the year before," Fremin said. 
Fremin said the process after being nominated for Hall of Fame includes turning in a co-curricular and a certain formula they use to calculate GPA. She said she scores them and then puts them in a spreadsheet in order of total points. 
She then sends the spreadsheet to a committee, where only the members in that committee can make the selections for the Hall of Fame.
The committee consists of the deans from each college, a student from each college, someone from the Dean of Students' office, student services and someone from the alumni office. 
Fremin said after the committee makes the decision of who will be receiving the award, the list is then sent to University President Jay Clune for the final approval.
Clune said he is very proud of these students who were selected for Hall of Fame because they accomplished many things during their time here. He said being a successful student is more than just excelling in the classroom. He said it is making an impact during the short years you have here. 
As far as how to get nominated, Fremin said anyone can nominate. She said it can be students, advisors, presidents of organizations and more. She also said this is the same process they have been using every year for the Hall of Fame. 
Leave a Comment
About the Contributor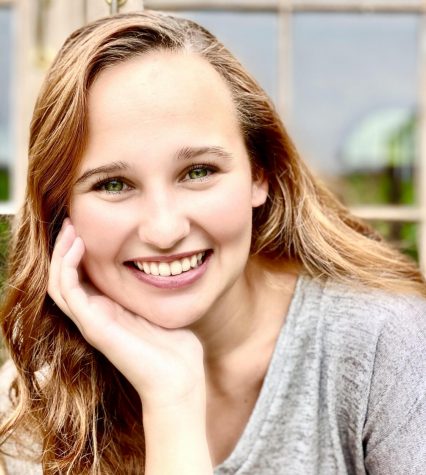 Jade Williams, Editor in Chief
Fun Facts:

9/10 times I'm wearing a sweater
If I could interview anyone, it would be Charles Manson
If I were a starbucks flavor i'd be...