Procedures for the Nicholls master's degree programs
The Nicholls State University master's degree programs have put procedures in place to assist students during the COVID-19 crisis.
The university adopted these procedures so that some obstacles would be removed, like testing centers being closed or students having reduced accessibility to resources.  
"What we did last academic year, all of our graduate programs reviewed their admissions requirements because we wanted to remove barriers so students can attend graduate school. Most of our programs across campus, students are eligible for a GRE (graduate requisite exam) waiver, depending on the program they are interested in," Jessica Cortez, director of graduate studies, said.
The master's in business administration (MBA) program has recently waived the requirements of test scores for the GRE and GMAT tests for the 2020 summer and fall semesters. 
"It comes down to access. The testing centers are not accessible right now, and at this point, the tests are not provided online. What we didn't want to do is to put up a barrier to any student that might want to get into the MBA program," Ray Peters, director of MBA and EMBA programs, said.
Peters said the GMAT test is not yet online, but he also said it is being worked on to make as an online test. 
Peters said there have already been things set in place for test scores to be waived within the business graduate program. He said people would have had their scores waived if they went to an AACSB accredited institution and had a 3.0 GPA. They could also have their scores waived if they had a 3.2 GPA in a non-AACSB accredited institution or had a non-business degree.
Cortez said some of the master's programs need the GRE scores, like the psychology program. She said they can give applicants provisional acceptance. When everything returns to normal, students would have to go take the test. Cortez also said applicants for the school of psychology's graduate program cannot have their scores fully waived because of the program's accreditation. 
Peters said for the MBA program, with the waivers students would receive for the summer and fall semesters, it would make it where students would not be required to take the GRE or GMAT at a later date. 
"It is waived specifically for this circumstance for the summer and the fall semesters of 2020, and once they get into the program, they have to meet the requirements to stay in the program. You have to maintain a 3.0 at the graduate level to remain in the graduate program," Peters said.
Cortez said they are working on an express admissions policy for high performance graduating seniors at Nicholls so they can get express admissions into its graduate programs.
"Students that want to attend graduate school, we want to make it really easy for them to make that transition and stay in school if that is what they want to do," Cortez said. 
Leave a Comment
About the Contributor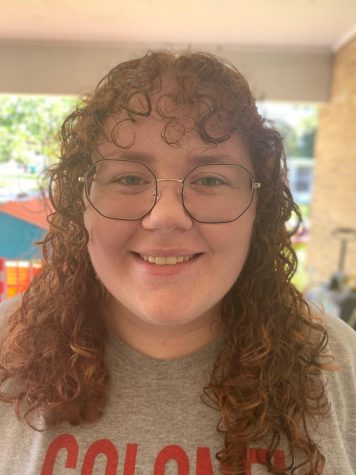 Jillian Landry, Magazine Manager
Fun Facts:

I love knitting and crocheting while watching crime shows, so basically I'm your average college-aged grandma. 


I love playing...