SGA discussed summer plans and next semester's executive board
The Student Government Association (SGA) discussed campus renovations for the summer and announced its new executive board members for next semester at its weekly meeting. 
University President Jay Clune addressed the senate about campus renovations that will possibly be done over the summer. 
"Our goal is to have this campus more beautiful than ever for the fall semester. We have a number of projects that are on hold for this week and perhaps next week, due to the criticality of this time and fighting the COVID-19 virus," Clune said. 
Clune said some of those future renovations include the Women in Government Hall of Fame, which was in the library and will now be in front of the student union. Another renovation is going to be in the Bollinger Student Union. It will have a Bollinger history wall to honor the family. 
Clune also said they are painting the inside of classrooms, cleaning out the old student publications building for the band members, cleaning out the resident halls and moving the Student Access Center. 
He said they will be moving the Student Access Center in Peltier Hall. He said there will be many renovations this summer and that he is ready for students to be back on campus in the fall. 
"Let's get through the next two weeks with social distancing and limiting our trips out, limiting our trips to the store and let's get this over with so we can all be back here in the fall," Clune said. 
The senate then discussed the announcement of Mr. and Ms. Nicholls. They said the winners will be announced next Thursday. 
The senate passed four motions at the meeting. 
The first motion presented was to purchase new benches in the lobby of Beauregard Hall at a total cost of $2,470. The other motions were for student-athlete scholarships, a Sigma Gamma Rho conference and a motion for the Circle K organization. 
SGA President-Elect Ethan Naquin announced next semester's executive board. The new Director of Student Rights and Grievances is Symphony Brown, the new Director of Public Relations is Caroline Mistretta and the new Treasurer is Ethan Henry. 
SGA President Emma Bourgeois concluded the meeting by saying that there are only two more meetings left for this semester. She also said she hopes everyone has a great spring break. 
Leave a Comment
About the Writer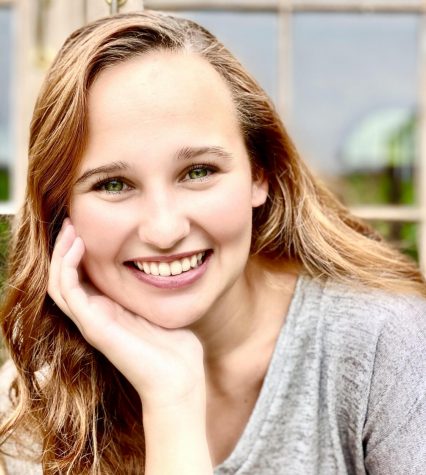 Jade Williams, Editor in Chief
Fun Facts:

9/10 times I'm wearing a sweater
If I could interview anyone, it would be Charles Manson
If I were a starbucks flavor i'd be...