How fraternities are affected by coronavirus regulations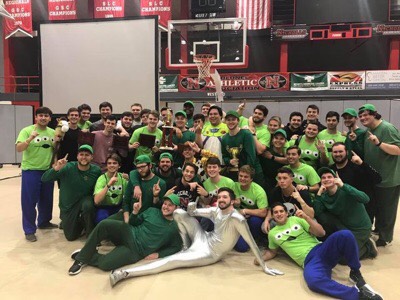 As everything has moved online, Nicholls State University fraternities are working to cancel their events and move everything online only.
Kappa Sigma President John Jones, a senior biology pre-med major from Prairieville, said before the recent regulations of staying at home and not going around others, Kappa Sigma members were still trying to get together as much as they could. Jones said the fraternity is doing meetings through Zoom now and that they are working on community outreach when they can.
"All our efforts are being focused on community outreach now, supporting local businesses and trying to donate blood when we can. That's pretty much our goals right now because we can't do anything really with community outreach, like service, because we can't have too many people in one place," Jones said.
Kappa Alpha Order President Nicholas Marchive, a senior art major from Houma, said it is easy for his fraternity to get together online because it is smaller than the others. Marchive said his fraternity has done a Netflix Party so that the members could watch movies together. He said the fraternity is working on events for the summer and fall. 
"Hopefully COVID-19 is done, but since we are a small fraternity, I have no problem with keeping people active, keeping people engaged. Everyone is the same amount involved as they were when school was open. So, that is an advantage of having a smaller fraternity, but we're all excited for the next semester to really come along with our plans. We are taking advantage of this time off to really plan out what we are going to do in the fall," Marchive said. 
Tau Kappa Epsilon President Kade Chenier, a sophomore business administration major from Bossier City, said it is weird how things are being run now since it is a social organization that has limits to its socialization. 
"It's interesting because it's just hard whenever you have a social organization to make sure that they are not meeting as much and being safe. So, in that sense, it is really weird. It's pretty hard to balance," Chenier said. 
Chenier said during this time, his fraternity has met through Zoom, talked through their group chat and had video game tournaments. 
Sigma Alpha Epsilon (SAE) President Brady Levron, a junior pre-med major from Larose, said most of their communication since moving online has been through the fraternity's Facebook group and that all face-to-face events have been postponed or canceled.
"The face-to-face events have all been postponed or canceled, so it is just kind of upsetting for the seniors. This whole thing kind of messed up their senior, last semester in the chapter," Levron said.
SAE member Beau Bourgeois, a senior nursing major from Bayou Gauche, said with everything being canceled or moved online, he has lost the sense of closure that his last year in the fraternity would have brought.
"You won't have those final events that a normal senior would have, so you don't really get to say goodbye. You don't really get that closure," Bourgeois said.
Levron said the Greek life presidents have been communicating with each other to figure out what works best for operating their fraternities during this time.
Jones said with Kappa Sigma being a close-knit group, it has really affected everyone within the fraternity in the same way. He said they used to play frisbee together, hang out at each other's houses and work out together, which are things they cannot do now.
"It's a little weird, but we are still doing as much as we can to still hang out, obviously without pushing the boundaries, and working out as well. We're trying to hang out as much as we can without exposing everyone to something," Jones said.
Jones said Kappa Sigma's nationals are understanding of the situation it is in now. They have pushed back deadlines and are helping as much as possible. He said the fraternity began canceling its events after it's nationals informed it to.
"They told us way before Nicholls even told us we needed to cancel events. They were like 'You need to cancel them just to be safe, so you can get out of your contracts and everything'… Our nationals have really been on top of everything even before our university told us to do everything," Jones said.
Chenier said his fraternity members are encouraging each other, keeping in contact and keeping to what they usually do. 
"I think everyone kind of knows it'll be over eventually, so it's just kind of one of those weird 'let it ride' situations," Chenier said. 
Levron said he thinks SAE and Nicholls will come out of this situation better than they were before.
"We're social creatures. We thrive and operate our day-to-day based off of interactions with everybody, so it is interesting to have to cope to staying in your house and communicating virtually, but I do think that as people, as social beings, we build off of adversity, so I think definitely our fraternity and the university will come out better," Levron said. 
Marchive said he thought COVID-19 would cause hysteria within Kappa Alpha Order, but he said it didn't.
"I really thought this COVID-19 drama was going to cause mass hysteria in my chapter, but I am so thankful that it hasn't. Really, it is just smooth sailing; we're still as close of brothers as ever. We're still planning things for next semester. We just don't have events going on right now," Marchive said.
Leave a Comment
About the Contributor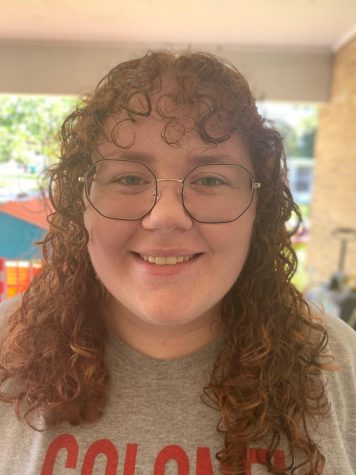 Jillian Landry, Magazine Manager
Fun Facts:

I love knitting and crocheting while watching crime shows, so basically I'm your average college-aged grandma. 


I love playing...