SGA addresses campus issues with the online transition
The weekly Student Government Association (SGA) meeting took place on Zoom with two guest speakers who addressed issues with campus housing, dining and ProctorU. 
The SGA meetings will now be held on Zoom for the rest of the semester. The link to join the meetings are open to the public and will be posted on social media for reference. 
The two guest speakers were Nicholls State University President Jay Clune and Interim Vice President for Student Affairs Michele Caruso. 
"I want to thank everyone on the SGA for taking a leadership role during this difficult transition. Mostly, typically, an online course can take weeks, if not months, to put together. Sometimes, a single lesson can take weeks, and we had to go online in a matter of days. Faculty and students have been very understanding," Clune said. 
Clune said they have been trying their best to handle student complaints. He said some of the initial complaints have been towards ProctorU. He said they are looking at other software programs, like Respondus, which is different in terms of having a live proctor during exams. 
Clune also addressed the issue with the resident halls and what type of refund students would receive if they decide to move out. He said the UL system had a unified response and that the refund was 25 percent of the semester. This matches what Louisiana State University has done.
"Some parents, some students, have asked, 'Why not 50?' There are certain fees built into residence life and dining that are out front and we can't recoup those and we can't refund those," Clune said. 
The other issue Clune addressed to the senate was student employment. He said they are committed to trying to keep the students employed on campus in this online environment. 
Caruso also addressed the senate with virtual ways to support the students who are having a rough time with the online transition. 
She said one idea is Colonel Connect. This takes place every day on a Google Hangout meet at 1:00 p.m. and consists of students supporting other students. 
Caruso said they have been getting emails about how to handle stress. She said they are looking into creating two new programs. The first one that is being developed is Colonel Care Coaches. 
This would allow students to self-refer if they feel they need someone to talk to. It would also allow faculty, staff and other students to refer someone to a person if they think they need someone to talk to.
"It's not going to be counseling, triage, assessment or anything like that. It is truly going to be a very brief 'How you doing? Let's see how we can calm you down; here's some tips to take care of yourself and here are the resources I am going to help you with,'" Caruso said.  
Caruso said the administration has been trying their best to respond to the feedback they are getting and are trying to help people understand everything that has been going on. 
Other topics brought up in the meeting were the announcements of Mr. and Ms. Nicholls. SGA is still trying to figure out how they will announce the winners virtually. 
SGA President Emma Bourgeois said all concerns are being heard and that they are doing what they can to bring them forward. 
Leave a Comment
About the Writer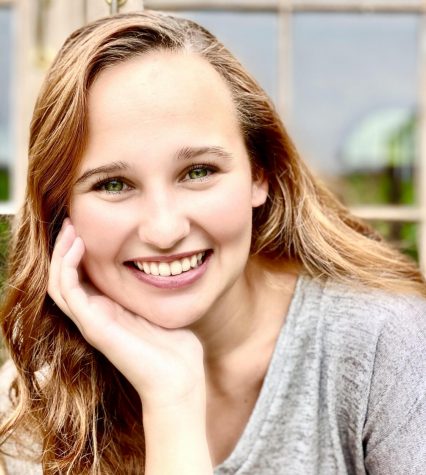 Jade Williams, Editor in Chief
Fun Facts:

9/10 times I'm wearing a sweater
If I could interview anyone, it would be Charles Manson
If I were a starbucks flavor i'd be...