Two men's basketball players receive all-conference honors
Nicholls State University men's basketball had two players receive all-conference honors on March 9.
All-conference awards are decided by nominations and votes by the head coaches and sports information directors. 
Dexter McClanahan, a redshirt senior from Ellenwood, Georgia, was voted second-team guard, and Warith Alatishe, a sophomore from Houston, was voted third-team forward. 
McClanahan said it is a blessing that he was able to be recognized for the honor. 
"It feels good, but at the end of the day, I made second team. It is not the highest of the high, but at the end of the day, it is still a blessing to be recognized," McClanahan said. 
 McClanahan accumulated 428 points over the 953 minutes he played this season. 
Alatishe said it is an honor to receive all-conference third team, but he said the real goal is winning the conference championship. 
"It is an honor. We have been working since the summer, so for me to get awarded like this, it's an honor, but I mean, that's not even our goal, though. We're trying to win the whole game. That's really what the goal is," Alatishe said. 
Alatishe scored 338 points in the 785 minutes he has played in this season. 
Head coach Austin Claunch said that the two athletes are not really concerned with post-season awards but how they play. 
"They had great focus every day, and I think the best part about them is that they are two guys that aren't necessarily concerned with post-season awards. They always play within the team. They always take the right shots. They are two really unselfish guys," Claunch said. 
Claunch said he was happy that there were other coaches in the league that recognized that Alatishe and McClanahan had what he believes was a great season. 
"If you just play the right way and play within the team and allow the game to come to you, a lot of times, like I like to say, the game will give back to you. I was just really happy that not just myself, but other coaches around the league, recognized what a great season they had and the importance that they have for our team," Claunch said.  
The men's basketball season isn't over. The team is heading to Katy, Texas, for the Southland Conference Championship. 
Leave a Comment
About the Contributor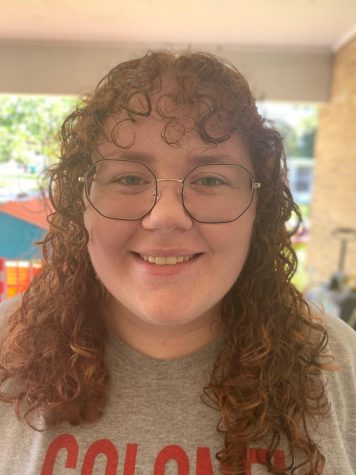 Jillian Landry, Magazine Manager
Fun Facts:

I love knitting and crocheting while watching crime shows, so basically I'm your average college-aged grandma. 


I love playing...