Beach volleyball looking to improve this season
After going 0-18 last season, the Nicholls State University beach volleyball team is looking to improve for its upcoming season that begins on Feb. 28. 
Head coach Kallie Noble said the team is working on the skills they felt were lacking last season in order to improve for this season. 
"I reflected back and talked to the returning beach players about things we felt we lacked in last season, and just building upon the skills that we had to more advanced skills. It is really hard for them to switch over from the indoor game. They want to play the indoor game in the sand, and it is a completely different game," Noble said. 
Noble said the team is practicing five days a week and working on getting used to playing in the sand so they can get their endurance up for the long beach season. She said they will be playing several weekends in a row. 
Emily Venable, a senior pre-med major from Gonzales, said going from indoor to beach volleyball can make one winded easily and that there is a physical adjustment to get over. She said they have almost gotten their "sand legs" and they are working on more hand contact and strategy. 
Jaida Felix, a freshman social worker and psychology major from New Orleans, said communication is something she is learning and will benefit the team this season.
"I think that what I have learned so far that communicating with your partner goes a long way. It is just two of us out there, so just having those small words like 'nice job' or 'I'm right behind you' is very helpful to your partner, and it makes the game go a little bit smoother," Felix said. 
Felix said communication is a goal for the team to improve on this season. She said she also thinks it would be good for them to work on getting the first contact because she said one can control the rest of the contacts after getting the first. 
Noble, Felix and Venable said they are hoping for the team to improve its record from last season by getting more wins this year. 
Noble said there are about six players returning from last season, so she said she pairs them with some of the new members to help improve everyone's skills. She also said it is helpful that some of the new members have played beach volleyball before. 
Venable said last season she had to learn how to adapt to the new sport. 
"I thought it would be the same sport, but it is definitely not. Remaining open to instruction and keeping an open mind, especially in times of frustration, was pretty important," Venable said. 
Noble said she hopes that the team can take its improvement this season and bring it into the fall indoor season. 
"I think us just getting better every day… I think that that is huge for us. Improving not only physically, but mentally, is huge for us, and then, our improvement in the beach to carry over into the indoor season," Noble said. 
The beach volleyball season begins Feb. 28-29 when the team competes in the Blazer Beach Bash in Birmingham, Ala. The team will be competing against the University of Alabama at Birmingham, Coastal Carolina University, Eastern Kentucky University and the University of Louisiana at Monroe. 
Leave a Comment
About the Writer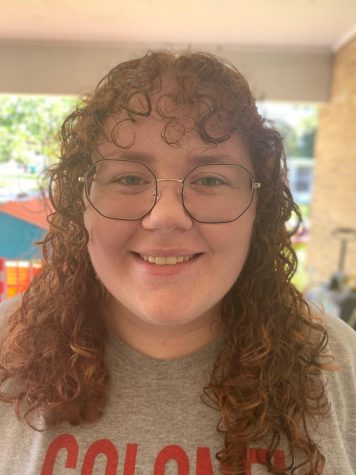 Jillian Landry, Magazine Manager
Fun Facts:

I love knitting and crocheting while watching crime shows, so basically I'm your average college-aged grandma. 


I love playing...