Nicholls football adds 26 signees to the team
The Nicholls State University football team received commitments from 26 new football players on National Signing Day, with the majority being defensive players.
Eleven players were added to the offense. Players included Javin Augillard, Tevin Bush, Devonta Jason, Leonard Kelly, Lee Negrotto, Evan Roussel, Shamar Smith, Baylee Trusty, Corey Warren Jr., Logan Wilcox and Jai Williams. 
Fifteen players were added to the defense. Those players included Trevor Allemand, Zack Bernard, Tyreke Boyd, Pig Cage, Choncee Crum, Ty'ree Evans, Chei Hill, Brandon James, Jamiran James, Johmel Jolla Jr., Kenan Jones, DeAndre Keller, Hayden Shaheen, Keontae Williams and Malik Woodery.  
The signees included six defensive backs, five defensive linemen, three wide receivers, four linebackers, one quarterback, two tight ends, one athlete, two offensive linemen and two running backs. 
The defensive backs are Boyd, Cage, Brandon James, Jones, Keontae Williams and Woodery.
The defensive linemen included Allemand, Bernard, Hill, Jamiran James and Keller.
Augillard, Bush and Jason are the wide receivers. 
The linebackers included Crum, Evans, Jolla and Shaheen. 
Negrotto and Wilcox signed as tight ends.
Offensive linemen included Roussel and Trusty. 
Running backs included Jai Williams and Warren. 
Kelly signed as a quarterback and Smith signed as an athlete.
Seven of the players were transfers from other colleges and universities. Transfer athletes included Bush (West Virginia University), Evans (Southern Mississippi), Hill (Jones College), Jamiran James (Tulane), Jason (Mississippi State) and Jones (LSU). 
The majority of the signees are from Louisiana, with the exception of four players. Evans is from Waynesboro, Miss. Hill is from Miami. Negrotto is from Pass Christian, Miss. Trusty is from Grenada, Miss. 
Four signees played multiple positions while in high school. Augillard was a receiver and a defensive back. Bernard was a tight end and was a defensive lineman. Crum was a running back and linebacker. Brandon James was a receiver, as well as playing defense. 
Leave a Comment
About the Writer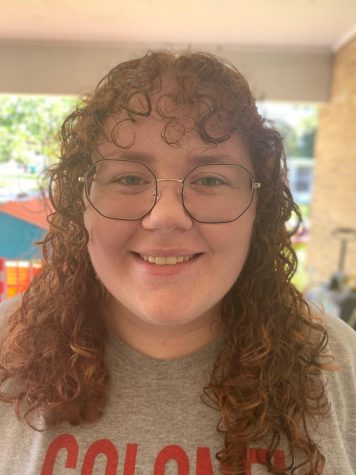 Jillian Landry, Magazine Manager
Fun Facts:

I love knitting and crocheting while watching crime shows, so basically I'm your average college-aged grandma. 


I love playing...