Kesha takes the High Road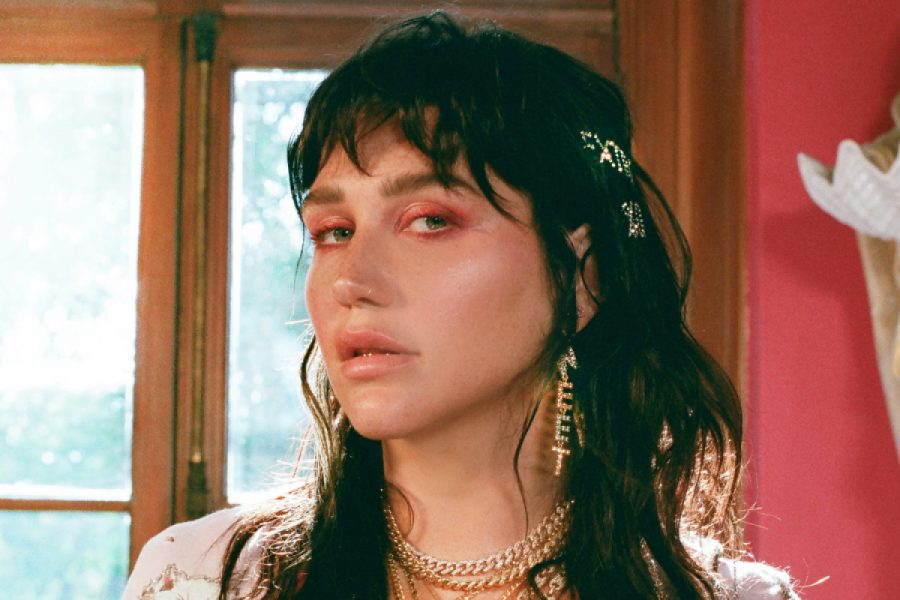 Kesha released her fourth studio album, High Road, on Jan. 31. The album is a lively, free-spirited dance party—not unlike a wiser, more grown-up version of her debut, Animal, or mini-LP, Cannibal. 
However, in addition to new party anthems, the album features songs that showcase Kesha's multi-talented nature. She is not to be put in a box or defined by one particular sound. High Road acknowledges that life can be cruel and messy, but it is also beautiful, and we should let our hair down every once in a while.
It was in early 2009 when Kesha first made it big. She was featured on Flo Rida's infectious number one single, "Right Round," and later that same year signed with RCA records. Kesha had allegedly spent six years prior to her record deal writing songs for her debut album, so when the time finally came, it only required a few finishing touches. 
Animal was a smash hit, going platinum in the United States. She also adopted the new moniker, "Ke$ha." Her lead single, "Tik Tok," spent nine weeks at number one and soon became the longest-running number-one single by a female artist since 1977. It eventually became the best-selling single in digital history. 
The singles from the album following "Tik Tok" achieved a similar level of success, and Kesha was featured on songs with both Taio Cruz and 3OH!3. 
Kesha stumbled her way into this great success with a messy, party-girl persona—much to the dismay of parents and critics everywhere. Her unpolished and wildly informal behavior did arguably win over the favor of the teen and preteen demographic. Her second studio album, Warrior, was released in 2012. It did well commercially, but compared to the smash success of Animal, it fell somewhat flat. 
This era saw Kesha collaborate with acts such as The Flaming Lips and Pitbull. In early 2014, it became known that Kesha had checked into rehab in Chicago for an eating disorder. This is where she started writing her third studio album. 
After her time in rehab, she dropped the "$" from her name and chose to revert back to her regular birth name. 
That October, she sued her producer, Dr. Luke, citing sexual harassment, emotional abuse, sexual assault, battery, civil harassment, gender violence and unfair business. She had worked with Dr. Luke for ten years, reportedly being intimidated and tormented and left suffering from post-traumatic stress and severe depression. 
Kesha asked for the ability to get out of her recording contract, allowing her to stop working with Dr. Luke and Sony Music, but this injunction was denied. In April of 2016, Judge Shirley Kornreich dismissed all of Kesha's claims of abuse. It is worth noting that Judge Kornreich is married to Ed Kornreich, who is involved with Sony's legal firm. 
After years of being unable to release new music due to her previous contract with Sony and Dr. Luke, Kesha released a powerful new single, "Praying," in July of 2017. It was all about forgiveness and finding peace after being faced with life's adversity. "Praying" painted a brighter new beginning for Kesha. It was a raw, powerful expression of emotion she had waited years to express. 
Her third album, Rainbow, was released in August of 2017. Rainbow gave the world a true taste of her vocal talent and showcased how multi-talented she was—it featured several different genres of music.
Kesha is no one-trick-pony party girl. Kesha can do it all. Her new album, High Road, might be half-heartedly viewed by critics as her regressing back into her party-girl persona, but it feels like a celebration of authenticity. Kesha is free and no one can tell her what to do; she has forgiven, though she has not forgotten. She has learned her true worth: an immensely talented emotionally mature human being who has overcome abuse and adversity.