The anticipation for Cats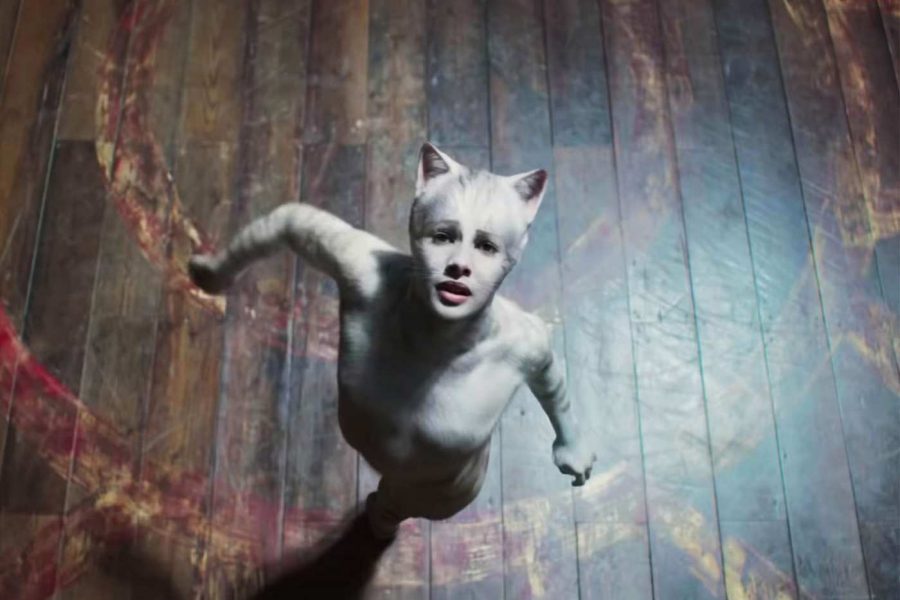 On Friday, Taylor Swift released her new single, "Beautiful Ghosts." She released a lyric video on her YouTube channel after teasing the song on social media the day before.
Swift collaborated with musical theatre giant Andrew Lloyd Webber on the track that will allegedly be featured in the new Cats movie adaptation's end credits. The song will be sung in the film by the character Victoria.
It was revealed that Swift wrote the lyrics while Webber wrote the music. It is rumored that the song was recorded by Swift and released in an effort to win an Oscar for Best Original Song.
The song serves as an answer to the classic song, "Memory," from the original play.
Swift will also be starring in the film. She is set to play the character Bombalurina, a glamorous and flirtatious cat. The star-studded cast includes Judi Dench, Rebel Wilson, Jason Derulo, Jennifer Hudson, James Corden, Sir Ian McKellen and Idris Elba, to name a few.
The trailer for the film caused a buzz upon its release, and viewers were understandably a bit freaked out by the CGI human-cat hybrids. The internet, as usual, was not merciful, and there were many tweets composed and videos posted critiquing and memeing the trailer. 
However, this whole nightmare-fueled concept just might be justified. Those human-cats are indeed pretty creepy and disconcerting, but the combination of the A-List cast and the loyalty of Broadway fans will more than likely draw large crowds to the theaters. 
The original play was based on Old Possum's Book of Practical Cats, which was a book of poems by T.S. Eliot. Andrew Lloyd Webber began setting these poems to music in 1977 and premiered in London's West End in 1981.
Cats is the sixth-longest-running West End show and the fourth-longest-running Broadway show. The original productions ran on the West End for 21 years and on Broadway for 18. The New York Post reported in 2012 that the musical had grossed over $3.5 billion. 
Tom Hooper, director of The King's Speech and Les Misérables, directed the new film adaptation of the play. Filming began toward the end of 2018 and carried on until April of this year. It is set to be released on Dec. 20, which is, unfortunately, the same day as the new, highly-anticipated Star Wars movie. This just might draw crowds away from Cats in favor of The Rise of Skywalker. 
Regardless, Cats has drawn in plenty of dedicated fans throughout the years and undoubtedly will fare decently in the box office. Whether or not it will be a smash remains to be seen, but to be completely fair, the performers from the original Cats musical wore creepy costumes and were generally kind of scary, so it's only fitting that they get this horrific CGI cat-people upgrade.