Athletic Director Matt Roan named to Championship Committee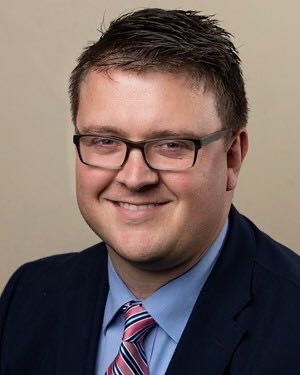 Athletic Director Matt Roan has been named to the National College Athletic Association (NCAA) Division I Football Championship Committee.
Roan is only the tenth athletic director at the Football Championship Subdivision (FCS) level to join the committee.
The journey to the committee for Roan began over the summer when the Southland Conference commissioner asked Roan to serve as a west region representative for the committee.
When a spot opened on the national committee, a push for Roan to fill the position was led by the Southland Conference commissioner and many of his Southland Conference peers.
Roan said he is very fortunate to serve on the committee, excited about his new role and flattered to be recognized by his peers at this level.
"It's fun, and you know it's obviously flattering and certainly a great responsibility to go out there and do the best job to represent our league and FCS football in the best way possible. But like I said, I am flattered, grateful and excited," Roan said.
The responsibilities of the committee are to select the 24 teams that will make the playoffs every year and to meet over the summer to discuss ways to improve the process.
"Our primary responsibility is to make sure that we select the playoff field, that we select the correct 24 teams that should be in the tournament and to make sure that goes off without a hitch, the five rounds of the tournament and ultimately the crowning of a champion. We then meet in the off-season, to assess everything and figure out ways to improve," Roan said.
Roan said you must make sure that you do your homework when you're on the committee, and that comes with watching hours of football.
"I've probably watched more football in the last month than I have any year before. The national office and the chair do a great job of keeping the committee informed and so all the metrics in terms SRS, and win-loss against FCS, win-loss against FBS. The teams that you beat what are their records? The teams that you lost to what are their records? They also send us condensed games without the commercials, for you can get a feel for the teams," Roan said.
Roan said that when it comes to evaluating Nicholls on the national level, he often will not participate in the conversation to avoid showing any bias at all.
"When I'm on the west region call every Monday, I talk about us like anyone else, but when we are specifically talking about them on the national committee, I recuse myself and don't really participate in that conversation. The same could be said on selection weekend when Nicholls is brought up, I will recuse myself from that conversation," Roan said.
Leave a Comment