Senior football players are playing their last home game
The Nicholls State University senior football players are competing in their last home game on Nov. 16 at 3 p.m. against McNeese State University.
Allen Pittman, a senior linebacker from St. Rose, said he had a great experience playing football here. He said the team and the coaching staff have become a family to him.
Dontrell Taylor, a senior running back from White Castle, said he also had a great experience. He said he learned from head coach Tim Rebowe about how to be positive and how to handle adversity. 
Taylor said he built up friendships with the guys on the team, especially the ones that he started his collegiate career with.
Sully Laiche, a senior defensive lineman from Gramercy, said he has a bond with his teammates and that they are his brothers that he can call any time.
Laiche said he spends more time with the team than his actual family and that the bond he has with his teammates cannot be broken.
Pittman said his best moment here was last year's conference championship. He said it was a big win against a rivalry school and an amazing feeling.
Taylor said that practice is something that he has really enjoyed during his time here.
"I know a lot of people say the games, but it's practice, just knowing the process, learning to trust the process, learning to love the process and coming out here each and every day and putting in work," Taylor said.
This Saturday's game is going to be a bittersweet experience for Pittman.
"It's going to be bittersweet. It's a big game, you know. It's a big-time win. We got to get this win. [It's] another chance to get another conference championship against a rivalry team. We love our fans at home, so it's always great to play at home. It's going to be a bittersweet experience," Pittman said.
Laiche said that the game will be emotional and exciting for him but that the team still has a conference championship to win.
Taylor said he has not really thought about how Saturday is going to be the last home game for the seniors and that it is "crazy" that it is the last game.
"I'm going to miss it, and there's nothing like the fans down here in Thibodaux [and] playing in John L. Guidry Stadium. I'm going to really miss playing out here," Taylor said.
Leave a Comment
About the Contributor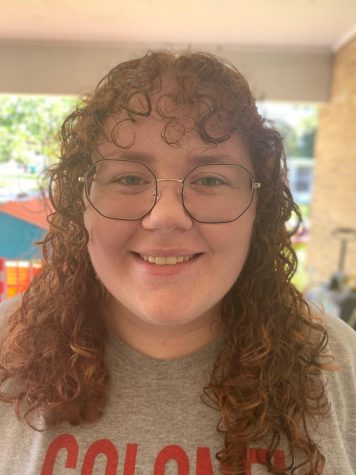 Jillian Landry, Magazine Manager
Fun Facts:

I love knitting and crocheting while watching crime shows, so basically I'm your average college-aged grandma. 


I love playing...